The failure to provide the assessment results and pricing information for the new aged care funding model is hampering providers' abilities to plan for the next financial year and adding to already unprecedented levels of stress.
Providers are calling for:
the outcomes of completed shadow assessments to be released now, not after the process completes at the end of June
the release of the subsidy levels that will apply from 1 October when the Australian National Aged Care Classification (AN-ACC) and funding model replaces the Aged Care Funding Instrument
confirmation that aged care homes will not be disadvantaged under the new model.
A report from aged care consultants Mirus Australia released last week and a forum it hosted showed most providers are yet to prepare for the new funding model, largely because of a lack of information on top of the intense response required to COVID and workforce issues.
St Vincent's Care Services chief executive officer Lincoln Hopper said the sector has been calling on the government to release the shadow assessments and the details of pricing for 2022-23 because that's what providers need to be able to prepare their budgets and staffing needs.
"We are running up against a deadline of October with still a lack of information to understand what the implications of that are; how it works, what impact it will have, and of course, all the things you need to prepare for that in terms of budgeting. We're still not quite sure on what basis we can do that with any great certainty," Mr Hopper told Australian Ageing Agenda.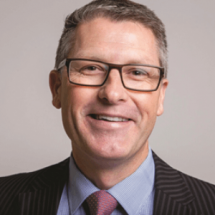 This uncertainty adds to the existing financial pressures, COVID response and now the floods, he said. "This is just one more thing in that context that's really, really challenging, and particularly when you're staring into a new financial year," Mr Hopper said.
"I know we in the sector will adapt to what that is. That's what we do. But not having shadow assessments released and then not having any of the pricing information is just so damaging to the sector in its ability to be able to respond," he said.
The AN-ACC, which has 13 classifications, includes a fixed component for shared costs, a variable case mix adjusted component based on a resident's assessed needs and a one-off payment. It will govern how around $12 billion in funds are directed to residential aged care homes each year, how many minutes of care residents are supposed to receive, and how much money providers have to and can spend on staff to provide that care.
Assessment completion due 30 June
Independent assessors have been undertaking shadow AN-ACC assessments of all residents to establish subsidy entitlements for the variable component. Under the original announcement, the process should be coming to an end this month. But COVID has delayed that finish date by about three months.
"The assessments are ongoing – noting that due to COVID there has been an understandable delay," a spokesperson for the Department of Health told Australian Ageing Agenda. "The department is working to have all assessments completed by 30 June, and are looking to have further detail for providers prior to that date, understanding that they are required to plan their budgets for the coming financial year," the spokesperson said.
That was in response to AAA's questions about when providers would be given the results of the shadow assessments and levels of subsidies for 2022-23. The response means the answer remains unclear.
Mr Hopper said: "Release what you've done, as they're completed and then just rolling through." That will give all providers some certainty and confidence to plan, he said.
These calls are backed by Catholic Health Australia, the peak body for Catholic aged care services including SVCS. CHA chief executive Pat Garcia said with the many uncertainties and financial pressures that COVID has thrown up, the need to plan adequately for the future has never been greater.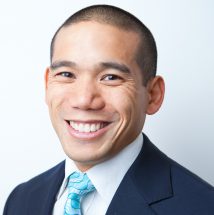 "However, [providers] cannot do that if they don't know what their funding levels will be under the new resident classification and funding model," Mr Garcia told AAA.
"We are calling on the Government to release the results of the shadow assessments as they are completed and to provide details of the prices that will apply in 2022-23 in the forthcoming March Budget so that providers can prepare facilities, budgets and staffing to meet the new requirements. The last thing that our aged care members need right now is more uncertainty about the future."
Providers are also "looking for an assurance from the Government that no aged care facility will be worse off under the new funding regime," Mr Garcia said.
'Fund a health-promoting model'
Jo Boylan, executive of services at Southern Cross Care in SA, NT and VIC echoes Mr Garcia's calls and particularly stresses the last one. She said SCC's top concern with AN-ACC was that the funding is weighted toward immobile residents and at odds with the provider's healthy ageing and human rights approach.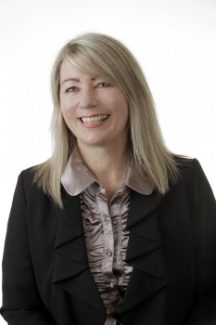 "We want the weighting to be reviewed to fund a health promoting model rather than a disability model," Ms Boylan told AAA. SCC has integrated a health-promotion model across its sites and clients for the last eight years. "[We have] implemented about 25 gyms into our services, tripled our allied health services and introduced an early identification and intervention as a way of life," she said.
The royal commission recommended that the new human rights based aged care Act would empower older people to live an active life. However, the AN-ACC funding is weighted to immobile residents; a disability model, Ms Boylan said. "If you fund that model, that is what you will get. If you fund a healthy ageing model, that is what you will get. Because practice … follows the funding."
Ms Boylan is concerned that, under AN-ACC, SCC's funding entitlement will go down. Under the new model, where residents will receive an average of 200 minutes of care each day, a resident's classification will indicate how many minutes they will receive. Someone classified as assisted mobility will get less nursing and care minutes than someone who is bed bound, Ms Boylan said.
"To keep people walking, to keep them strong enough to walk, like everyone they have to go to the gym. We have to do something that makes our muscles strong," she said. "What will happen if we have to reduce staffing or things like that? We will end up with immobile residents because that's what's funded because you won't have the staffing to do the assistance," she said.
Providers have been told that no aged care homes will be worse off under AN-ACC, but what that means has not been explained. Providers are seeking clarification and confirmation that the funding will not decrease.
"[We] want absolute commitment ongoing – not for two years – that the aged care homes will not be disadvantaged by this model," Ms Boylan said.
AAA sought confirmation from Minister for Aged Care Services Richard Colbeck that no aged care facility would be worse off and when providers would know the new the funding levels, but has not received a response.
Ms Boylan said: "Number one we want a funded reablement model and we want the weighting to be positively focused on that model. But before we can do anything, we need the pricing and the clarification to be given and all the shadow assessments to be given to us so that we can start to plan our budget."
Comment on the story below. Follow Australian Ageing Agenda on Facebook, Twitter and LinkedIn, sign up to our twice-weekly newsletter and subscribe to AAA magazine for the complete aged care picture.