A change in attitude towards older people is needed to improve care quality, not just additional resources, the aged care minister tells an industry conference.  
Minister for Aged Care and Senior Australians Richard Colbeck said it was confronting to see the poor treatment of older people highlighted in the Royal Commission into Aged Care Quality and Safety's interim report.
"Under the current system with older people, we bracket them off into the aged care system which might I say, apart from prisoners, is the only institutionalised system we have left," Mr Colbeck told the Future of Aged Care: Beyond the Interim Report of the Royal Commission conference on Wednesday.
He said both the aged care industry and the public need to change their attitudes about how older people are seen and treated.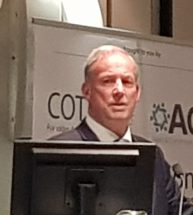 "We really need to think about the way we are interacting with the people we are providing care to and look at it from their perspective rather than from the fact that we are running a business, which is what we are doing. But it is service provision that is important," Mr Colbeck said.
He said the feedback he generally received was about a need for more funding.
"It doesn't say to me that there is a mood within the sector for reform or that we have to change… or we have to look at the way we are operating," Mr Colbeck said.
"The response from the sector can't just be give us a bit more money and everything will be fine," he said.
However, he said "there is no doubt" resourcing will be addressed in the royal commission's final report.
Addressing inadequate care
Mr Colbeck said aged care royal commissioner Lynelle Briggs told him that at least 12 to 15 per cent of care across the aged care system was inadequate, and that it may be as high as 20-30 per cent.
Mr Colbeck said the final analysis regarding the level of inadequate care will be in the royal commission's final report.
"We can't afford to get 20-30 per cent in the royal commission final report..," he said.
"That's going to be pretty confronting if that's what comes back in 12 months time," Mr Colbeck said.
Following Mr Colbeck's address at the conference, Aged Care Sector Committee chair David Tune told delegates these levels of inadequate care indicated systemic issues in the sector.
"I don't believe that aged care providers out there or people in the sector are all that bad. There are some bad apples, there is no doubt about that and there is some poor quality.
"But the fact that we got 10, 15, and up to 30 per cent of poor quality of care means we have systemic issues going on here," Mr Tune said.
"Even if its 10 or 7 per cent, there is something going on there," he said.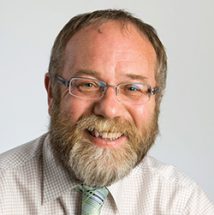 The nature of aged care residents including going into care later in life, staying for a shorter period and often dying in care, is having an effect on quality, said Mr Tune, who led the Aged Care Sector Workforce Strategy Taskforce.
"There is increasing incidents of dementia that we all know is impacting on behaviours, that's changing the … resident mix inside residential care in particular, and that's making it more difficult to provide high quality care. It's not impossible, I'm not making excuses at all, but it makes it more difficult that's all I'm going to say."
Mr Tune said competition for workers is contributing to longstanding aged care workforce issues.
"You have increasing competition going on in the sector and rapid expansion of the National Disability Insurance Scheme, for example, which is looking at building up a workforce very similar to the workforce that is provided through aged care, particularly the personal worker care side of things," Mr Tune said.
He said low rates of pay remain a key part of the aged care workforce issue.
The Future of Aged Care: Beyond the Interim Report of the Royal Commission conference took place in Melbourne on 20 – 21 November.
Comment below to have your say on this story
Subscribe to Australian Ageing Agenda magazine and sign up to the AAA newsletter