Aged care services must provide residents with mental and physical engagement, writes Kerry Mann.
There are many apprehensions surrounding aged care, with a common fear felt by families of older Australians that their loved ones will be left sitting in front of a TV all day, with no genuine mental or physical stimulation, with this likely having a disastrous effect on that individual's overall wellbeing.
As an industry we need to be proactive about dispelling these concerns by committing to ongoing improvements in lifestyle offerings and onsite amenities in aged care.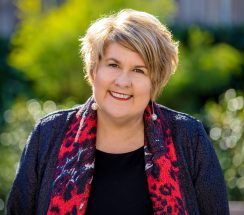 A study by SANE Australia showed that elderly people reported that physical health and social contact were the two key elements that would help improve their quality of life.
The positive effects of mental and physical engagement for older Australians are far-reaching and include:
a general boost to feelings of health and wellbeing
increased quality of life
a reduction in stress and the likelihood of experiencing depression
increased levels of fitness
greater self-esteem living a purposeful life and keeping mentally sharp.
And that is just some of them. With so many positive benefits to be found from mental and physical engagement, it is imperative that those in living in aged care have access to a variety of different activities, opportunities to socialise, and amenities and services that will ensure that they have the best quality of life possible.
A great way to implement this is to ensure that there are staff members designated to arranging activities, classes, outings and events for residents to enjoy on a regular and ongoing basis, where they can connect with each other, and also with friends, family and the wider community.
Research highlights wellbeing issues, solutions
A study by the Australian Institute of Health and Welfare showed that the majority of people living in permanent residential aged care were diagnosed with at least one mental health or behavioural condition (86 per cent), with depression being the most commonly diagnosed mental health condition (49 per cent).
When entering care, changes in routine, loss of independence and relocation to a new environment all contribute to these depression statistics. This is one of many reasons why there should be an increased importance placed on ensuring that Australians in aged care have both a strong and ongoing sense of purpose.
Older Australians take great solace in knowing that they are part of a community, and that they'll always have someone to talk to. It's vital to ensure that residents and their families are aware of the range of services that your facility provides.
As providers, we have a duty of care to ensure that all residents are best utilising what's on offer, with ongoing assessment and planning an integral part of the aged care quality standards.
Keeping active and healthy is important no matter what age you are, with studies suggesting that people over the age of 65, more than any other age group, require adequate fitness levels to help maintain independence, recover from illness and reduce risk of disease.
A Victorian Department of Health guide on improving the emotional wellbeing of aged care residents states that as we age there is a change in our physical ability. This can include loss of bone density, loss of muscle tone and joint problems. The extent of these changes differs from person to person.
It also highlights medical evidence suggesting that much physical decline is not the inevitable result of ageing but of a long-term sedentary living. Such physical decline can be halted and even reversed by regularly exercising.
Residents benefits from a diverse range of activities
At Cranbrook Care we incorporate a range of different activities into our fitness programs for residents across all of our facilities including daily exercises, on-site fitness centres, access to classes such as yoga, and onsite services for physiotherapy, hydrotherapy, podiatry and visiting medical and ancillary staff.
Being mentally stimulated is also imperative to ongoing health and wellbeing, so it is important to ensure that a range of indoor and outdoor activities are available.
While there are the more standard offerings such as concerts, games and crafts, there are a number of other activities that can be explored by providers to give residents diversity including virtual reality sessions, cultural events, cooking classes, music and pet therapy sessions and specific activities for men.
Activities that connect residents with the broader community, such as charity fundraising, regular outings and onsite events where residents can invite friends and family to attend can also be beneficial.
Keeping activities for residents diverse, stimulating and interactive is important for overall wellbeing.
Being social, as well as mentally and physically stimulated, is vital to all of us as part of our overall health, which is why we need to make this an ongoing priority as aged care providers.
Kerry Mann is Chief Executive Officer of Cranbrook Care, a provider of aged care and retirement living residences in Sydney.
Comment below to have your say on this story
Subscribe to Australian Ageing Agenda magazine and sign up to the AAA newsletter