The average daily subsidy residential aged care providers have received under the sector's new funding model is below government projections, according to industry advisors and benchmarkers Mirus Australia.
New data contained in this month's Mirus Industry Analysis shows that the Department of Health and Aged Care's predicted average subsidy of $225 per bed per day fell short by $4.00, leaving $227 million on the table as providers struggle to get to grips with the Australian National Aged Care Classification, which came into play on 1 October.
Mirus Australia's analysis of sector revenue gathered across 80,000 beds in November found that – while the average daily subsidy for permanent aged care residents had increased by 54 cents to $221.25 – the average for all residents over the period was $220.49.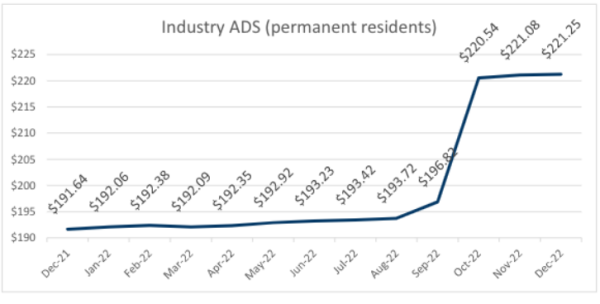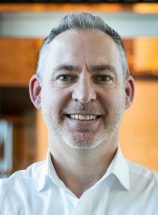 "History shows us that every time the funding model changes for aged care, the industry struggles to adopt the new model and draw sufficient funding out of the system. We saw this with the change from the Resident Classification Scale to the Aged Care Funding Instrument," Mirus Australia partner Andrew Farmer said in a statement.
Mr Farmer puts the subsidy shortfall down to providers navigating "a steep learning curve" as they try to wrap their heads around AN-ACC.
"A lack of knowledge is resulting in significant differences between forecasted and assessed AN-ACCs with a considerable proportion of the industry still working off their AN-ACC shadow assessments," said Mr Farmer. "This is being reflected in the overall average AN-ACC for the industry being several dollars below the $225 forecasted by the department."
In March, the 2022-23 federal budget revealed an AN-ACC starting price of $216.80 for a standard day of care.
However, as Mr Farmer points out in the explainer video (above), the AN-ACC tool uses a case-mix model, where there are different weightings associated with different levels for care and these weightings multiplied by a price determine the funding for each resident.
The industry must also consider the effect different facility types have on average subsidies, advises Mirus Australia.
While the majority of facilities under AN-ACC fall under a single base tariff, there are a small number of high tariffs for facilities catering for specialised groups – such as Indigenous or homeless residents.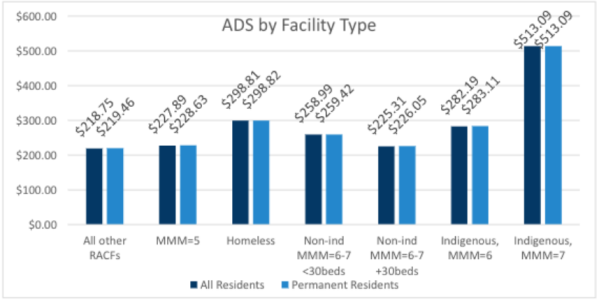 The homeless base tariffs, for instance, stand at about $300 per resident per day, considerably higher than the amount for a standard day of care.
Care minutes targets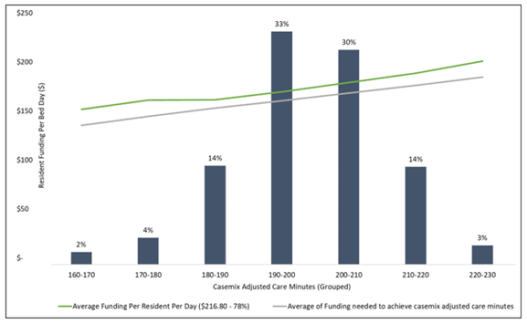 One of the significant changes with the introduction of AN-ACC was the linking of funding with the provision of meeting care minute targets.
As Mr Farmer explains in the above video: "What this means is for every level of funding that is determined for a resident under AN-ACC, there is also a care minutes requirement associated with that funding level."
The table above from a government factsheet on care minutes shows this correlation.
As part of AN-ACC, the federal government introduced a sector-wide average of 200 minutes of direct care for residential aged care services on 1 October with funding to match. From 1 October 2023, the average of 200 minutes of care will become mandatory.
However, as Mr Farmer points out, providers aren't expected to meet the 200 care minute targets for each individual resident or even the home. After all, residents have a variety of different needs. Low care needs will have lower average care minutes targets; higher care needs will have higher care minutes targets.
Rather, "it's the contribution that each resident will make to the overall target for the facility," said Mr Farmer. "So the total target at the facility level will be the sum of all the individual targets for the residents and the total of care minutes divided by the number of residents will give you the minimum average care minute requirement that should be met for that facility."
The key to reaching the correct level of funding is balancing care minutes and maintaining a high level of accuracy when submitting classification data, said Mr Farmer.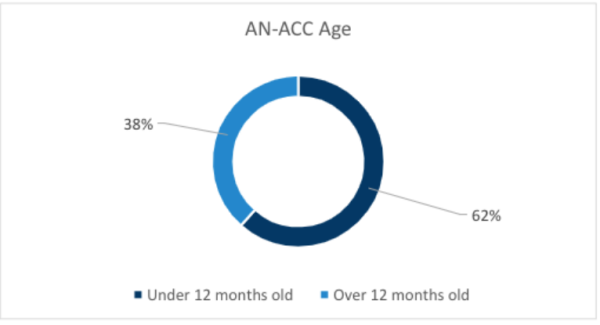 Providers also need to be mindful to reassess residents' AN-ACC classifications. According to Mirus Australia's analysis, almost 40 per cent of permanent aged care residents have an AN-ACC funding assessment that was deliberated 12 months – or more – ago. This equates to more than 70,000 residents with potentially outdated classifications.
"There are very few constraints to requesting a reclassification, but providers need to put in place a proper review process to sustain accurate funding," said Mr Farmer.
And the time to start that process is now, advises Mr Farmer, before the amount of care minutes become mandatory. "By that time, providers will need an efficient process bedded down to ensure compliance and profitability."
Comment on the story below. Follow Australian Ageing Agenda on Facebook, Twitter and LinkedIn, sign up to our twice-weekly newsletter and subscribe to AAA magazine for the complete aged care picture.