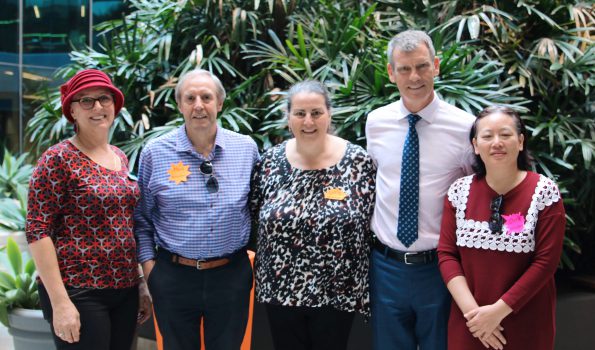 Aged care providers around the country are celebrating the thousands of people who give their time, energy and skills for free to support the wellbeing of residents as part of volunteer week celebrations.
Among those celebrating of National Volunteer Week, which runs from 20-26 May, is NSW provider Catholic Healthcare, which held a morning tea at their head office in Sydney where volunteers including Danielle gathered to celebrate.
Danielle, who donates her time to the residents of Emmaus Village in Kemps Creek, shares a love of poetry with Brian, 82, and helps scribe his poems and store them in folders for safe-keeping.
"I have had two strokes so talking about and writing poetry keeps my mind active," says Brian. "It's always a good day when Danielle visits – we share our work and ideas and it helps me to relive life memories."
Catholic Healthcare managing director David Maher welcomed and thanked the volunteers "on behalf of the residents, clients and patients you care for."
He said volunteers come from all walks of life but have a commitment to make a world of difference in common.
Volunteer manager Sue Norman said Catholic Healthcare volunteers were making an impact by helping with the organisation's  day care centres, the phone support line, providing transport, administration and IT support, visiting residents in aged care, providing home visits, pastoral care and university student placements.
Cultural support preventing isolation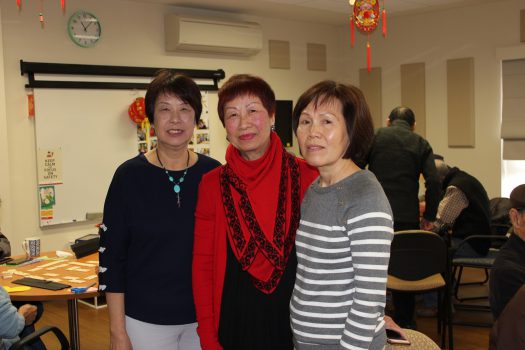 Jenny, Angela and Tu (pictured from left) volunteer at VMCH's Multicultural Wellness Centre helping out with the Chinese Social Support Group for people aged over 65 years.
The group's program includes, morning tea, Tai Chi run by Angela and Jenny, and lunch together at local restaurants and occasional outings. All three say it is one of the highlights of their week.
"I love coming out to meet people and help them. We laugh together. We tease each other. It is very enjoyable," Angela says.
Jenny says she likes to talks to the elderly support members and join in their board and card games.
Tu, who speaks little English, likes to chat in Mandarin and Cantonese with people in the group who might feel isolated because of language barriers.
The Multicultural Wellness Centre's leisure and lifestyle coordinator Rani Wong says the volunteers help tackle the growing problem of social isolation among the ageing Chinese community, many of whom have poor English speaking and reading skills.
"Many of our older clients experience social isolation. The language barrier makes it harder to find the support they need," Rani said. "Our volunteers are very committed. They are helping others, making a meaningful contribution to a better community."
Valuable experience for corporate volunteers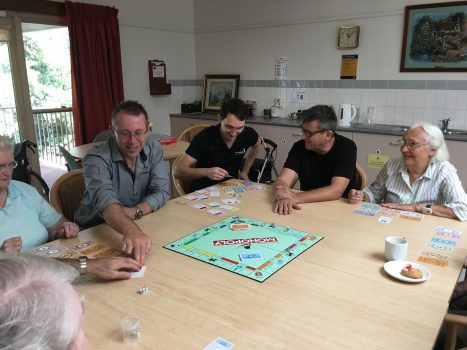 As part of Royal Freemasons' Benevolent Institution's corporate partners program, 62 people from 17 companies have volunteered their time at one of 22 RFBI Villages across NSW and ACT this week.
Each corporate volunteer spent a day playing games with residents, sharing stories and laughs, serving morning tea and helping out at their local village.
In its third year now, RFBI's Corporate Partners Volunteer Week aims to allow the provider's business partners get a better understanding of aged care and the impact services have on the lives of older Australians.
RFBI CEO Frank Price said it has been a successful week and hugely rewarding for business partners, residents and staff.
"At the end of the week I make a point to thank each business partner that participated and ask for their feedback on how they thought the day went and what they took away from the experience.
"The most common response is just how valuable our business partners find it and the joy they got from spending time with our residents," Mr Price said.
More rewarding than money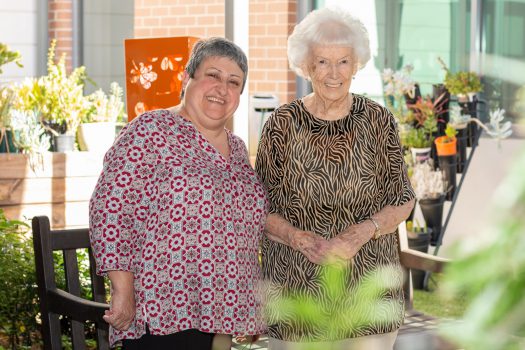 Victorian provider Uniting AgeWell is celebrating its team of more than 700 volunteers including its 2018 Volunteer of the Year Victoria Lou Bonnici, who has been lending her support to Kingsville Community team for the past four years.
Lou volunteers three days a week to provide friendship and support to the residents, help sweep the floors at the on-site hairdresser, collect clients, set up activities and attend outings for the lifestyle team.
"There are times when I'll do a one-on-one and go for a walk with a resident who likes to walk. I might take a group outside to sit in the sun, go to the coffee shop, run the Bingo or, if we've got a concert on, I bring residents from their rooms into the lounge," she says.
"There are times when I'll just pop in and say hello to residents because some of them don't get a lot of visitors.
Lou says her unpaid work is more rewarding than any paid job she ever had.
"When you do something and you see them smile as a result of it, that's more rewarding than any money."
Uniting AgeWell CEO Andrew Kinnersly said the organisation was extremely grateful to Lou and all the other volunteers, who each make a valuable contribution.
"We could not provide the high level of care our clients enjoy every day without our loyal and devoted army of volunteers."
Bringing like-minded people together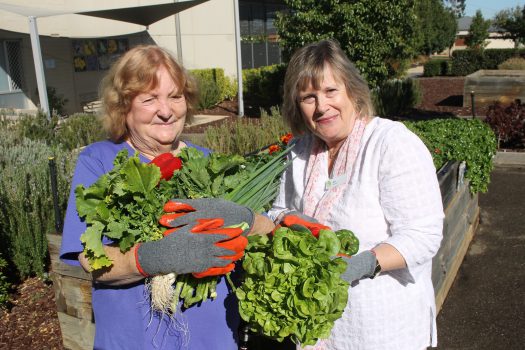 Two volunteers at ACH Group's Milpara residential care home share their love of gardening with residents in a community garden the pair established in January in the hope of bringing people with a common interest together.
Jill Cook and Ann Murcott, who both enjoyed attending large gardens before retirement, are neighbours at ACH Group's retirement living community James Evans Court.
With ACH Group's support, the pair set up two raised garden beds with a self-watering irrigation system, fresh soil, compost and a range of plants, seeds and seedlings.
They visit the garden once a week to spend time with Milpara residents, staff and volunteers who help with sowing, harvesting and weeding.
The garden has produces edible goods including chillies, potatoes, strawberries, capsicums and herbs along with and flowers to add colour to the previously under-utilised area.
Milpara resident Claire McPheat says being in the garden brings back memories of her home garden. "I love it here, I really enjoy being in the garden again," she says.
ACH Group resident engagement manager Paul Harris said Jill and Ann were inspiring and that the provider may call on them to help establish similar gardens at other sites.
"We're pleased that this garden is bringing together many different people from across ACH Group and the wider community. There is a host of evidence that shows gardens make a positive contribution to our health and wellbeing, extending beyond exercise and nutrition benefits."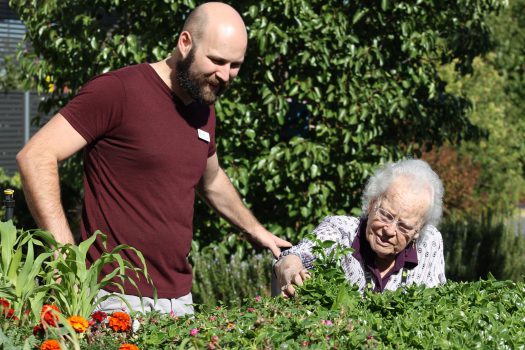 Comment below to have your say on this story
Subscribe to Australian Ageing Agenda magazine and sign up to the AAA newsletter