Aged care providers are ill-prepared for the incoming funding tool and pessimistic about maintaining current funding levels and the readiness of information systems, according to an industry report released today.
The Australian National Aged Care Classification (AN-ACC) funding model is due to replace the Aged Care Funding Instrument on 1 October 2022. It includes a variable case mix adjusted component plus a fixed and one-off payment. Independent assessors are testing AN-ACC through shadow assessments of all residents to inform the final model.
To gauge the level of preparation, aged care consultants Mirus Australia interviewed 16 provider CEOs from a cross-section of the industry including big, small, for-profit, mission-based, metropolitan and regional providers from different geographic regions. The CEOs together represent about 10 percent of the industry's residential sites.
According to the responses – which were gathered over two months from late November 2021 – most CEOs:
rank AN-ACC in the top three priorities behind COVID-19 and workforce
have done little or nothing to begin preparing for AN-ACC (70 percent)
are concerned about maintaining current funding levels under AN-ACC (69 percent).
At the same time, only a quarter of respondents are confident the required change to systems is under control and less than one in five have made some progress towards planning for new processes.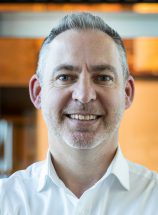 Mirus Australia CEO Andrew Farmer puts the lack of preparedness down to timing including a perceived lack of sufficient detail on AN-ACC to make decisions, plus the intense response required to cope with the pandemic and workforce issues.
The survey results putting AN-ACC in the top three show CEOs have it front of mind "but it can't displace the workforce and COVID issues they've had. It just hasn't got to the top until now but people will definitely start to move," Mr Farmer told Australian Ageing Agenda.
Other findings include that most CEOs:
believe their costs will increase in some areas due to AN-ACC (63 percent)
believe their people will require significant and costly training (70 percent)
have not fully considered the impacts of AN-ACC on their ACFI-based data collection and reporting (80 percent).
Mirus combined these survey results with information gathered from more than 100 client conversations conducted over six months to produce a report highlighting the sentiments and readiness of aged care leaders towards AN-ACC's 1 October implementation. The survey results and views expreseed in other discussions were consistent, Mr Farmer said.
The report aims to formalise the survey results and discussions so aged care leaders can assess how their views compare across the industry, he said. "We're trying to get people thinking about getting prepared and thinking about how the change is going to affect them. Because the sooner you start thinking about it, the more prepared you will be especially with everything else going on."
'Start talking to people'
The key recommendation is "don't do it alone" because these changes are standard across the industry, Mr Farmer said. "Start talking to other people because there are lots of good ideas out there for what to do. And then the second thing is start planning now. Give yourself as much time as possible to start thinking about the implications."
This is particularly important with the constant change many in the industry experience such as the implementation of new systems, acquisitions, staff changes and executives leaving, he said. "If you're not thinking about AN-ACC now and how those changes might be affected by AN-ACC, you're going to be making decisions that you might need to undo."
The report and Mr Farmer also recommend providers build a data operating model that integrates resident funding, workplace rostering and resident admissions to help them manage their business at a facility level. "This in turn will support compliance for star ratings and mandatory care minutes," he said.
As announced in the last federal budget, the star-rating system is due to commence in October 2022 and the mandatory 200 minutes of direct care to residents each day from October 2023.
A new era in aged care funding AN-ACC CEO Survey was officially launched at a webinar hosted by Mirus Australia on 24 February.
Comment on the story below. Follow Australian Ageing Agenda on Facebook, Twitter and LinkedIn, sign up to our twice-weekly newsletter and subscribe to AAA magazine for the complete aged care picture.