Many aged care providers are unaware they have to submit an operations report to government by the end of the month, an industry insider has told Australian Ageing Agenda.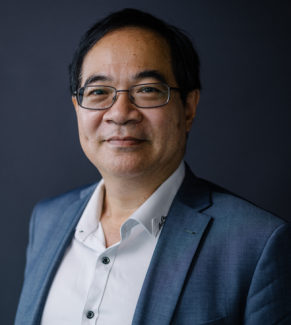 "From my understanding not a lot of providers are aware of it," said James Lim – senior consultant at aged care consultants LPA. "They might be getting reminders, but they might have an overwhelming glut of emails coming through and they might not have realised that this is something important. In particular, culturally specific providers who might be doing multiple types of services, they might be totally unaware of this requirement."
He added: "It is very likely they will miss the reporting period."
Residential aged care and home care providers need to submit operations information for 1 July 2022 to 30 June 2023 online through the Government Provider Management System by 31 October.
GPMS is an IT system built specifically for aged care providers. Initially containing star ratings data, the system was extended to include quality indicators, 24/7 nurse reporting, and provider operations reporting.
However, as AAA has previously reported, the system is proving problematic for providers. It appears the portal remains glitchy. "Some of them are having trouble registering to the GPMS," said Mr Lim.
AAA spoke to Mr Lim at an industry training event hosted by LPA in Sydney last week. The two-day workshop – called Providing Clinical Care and Care Management in the Home – is designed to walk providers through the myriad of changes that are taking place within the sector, including new reporting responsibilities.
Among the operational information providers will be expected to submit:
each duty the provider failed to comply with
whether the non-compliance affected one or more services
the reasons why the provider failed to comply
actions taken to rectify the non-compliance
resolution of the non-compliance
the most common kinds of feedback and complaints received by each service
key improvements made to the service quality.
Providers must also lodge diversity information including:
whether the providers' governing body includes representatives from First Nations, disability, gender diverse and cultural and linguistically diverse communities or any other diversity demographic
initiatives to support a diverse and inclusive environment for care recipients and staff at each service.
As well, providers must be able to show they have complied with new governance requirements, such as being able to show that the membership of their governing bodies include a majority of independent non-executive members and a person with clinical care experience.
"Providers need to be mindful of enhancing and strengthening their governance arrangements," said Mr Lim. "There are lots of upcoming reforms that require careful attention."
Mr Lim told AAA that most providers should have the capacity to submit the operations report – "but they have to act early" as the process is cumbersome and time-consuming. "There is a requirement for them to scan documents and declarations. It's not impossible [to meet the deadline] but they have to get on to the portal."
If a provider is struggling, Mr Lim advises they should reach out, "because the information is there." If, however, the deadline is missed, it's unlikely providers will face any serious repercussions. "I don't think there will be any consequences," said Mr Lim, "there will just be reminders to submit."
Despite the workload, ultimately, Mr Lim thinks the operations report is a positive step for the sector. "It gives a level of accountability," he said. "It's about being a lot more transparent in what we're doing."
Australian Ageing Agenda is a media partner of LPA's national workshop series Providing Clinical Care and Care Management in the Home
Comment on the story below. Follow Australian Ageing Agenda on Facebook, Twitter and LinkedIn, sign up to our twice-weekly newsletter and subscribe to AAA magazine for the complete aged care picture.