The Queensland government inquiry investigating the sudden closure of a Gold Coast aged care facility in July is calling for subcontractors to be as accountable as approved providers.
It has also recommended the Federal Government introduce business continuity checks in relation to subcontractor relationships and increase penalties for providers that don't comply with the quality and safety standards.
These are among 12 recommendations the Queensland government Health, Communities, Disability Services and Domestic and Family Violence Prevention Committee made following its investigation into the closure of the Earle Haven Retirement Village at Nerang on 11 July and subsequent evacuation of 69 aged care residents.
The inquiry, which was launched on 9 August, tabled its report in Queensland Parliament last week, two weeks after the release of the Federal Government-commissioned report from the independent investigation led by Kate Carnell.
The Queensland report found that service delivery subcontractor HelpStreet Village was not the only problem at Earle Haven.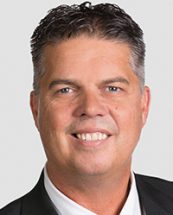 Health, Communities, Disability Services and Domestic and Family Violence Prevention Committee chair Aaron Harper said the events at Earle Haven should never have happened.
"Significant problems with the accredited provider, People Care, had been documented by authorities in the federal government for over a decade leading up to the home's closure in July," Mr Harper said.
"Those same authorities gave People Care a string of second chances to correct problems," Mr Harper said.
The inquiry also found that staff at the facility had documented problems at Earle Haven and attempted to bring them to the attention of People Care owner and director Arthur Miller, however "he failed to listen or to act."
Increasing accountability, penalties for subcontractors
The committee makes several recommendations including a number directed at the federal government including that subcontractors are made equally accountable alongside approved providers for meeting quality and safety standards for care they are subcontracted to deliver.
It also recommends that federal government institute business continuity checks, including equivalent vetting processes in relation to subcontractor relationships, to prevent a repeat in other aged care facilities.
The committee also calls on the federal government to increase penalties for significant non-compliance with quality and safety standards and review the capacity and powers of the Aged Care Quality and Safety Commission to undertake this role.
"These recommendations call on the federal government to improve its regulation of the aged care sector in order to prevent any future similar sudden closures of residential aged care facilities," Mr Harper said.
"Closer attention also needs to be paid to operating conditions in nursing homes and to ensure that residential aged care providers have proper disaster plans in place in case their residents ever need to be evacuated at short notice," Mr Harper said.
Mr Harper said the recommendations are in response to the problems the committee heard during the investigation from direct witness accounts.
"We will have more to say about these issues in our report to be tabled by 31 March 2020 from our wider aged care inquiry," he said.
Other recommendations
state government to explore options to strengthen evacuation planning in consultation with the responsible federal government agencies to ensure measures adequately cover the evacuation of aged care residents and staff when a sudden loss of care services occurs
federal government to better share red flag information about residential aged care operators with state and territory governments and other regulatory bodies
implement improvements in aged care sector reporting to improve transparency
set up an independent aged care commissioner to provide oversight of Australia's aged care system
review and redesign the aged care funding model to guarantee ongoing financial viability of the sector
ensure the redesigned funding model includes wage increases for aged care staff to achieve wage parity with other health sectors
mandate minimum nurse care worker and support worker skill mix ratios and daily resident care hours in all facilities
urgently examine and reform practices regarding physical and chemical restraints.
Transparency for Qld families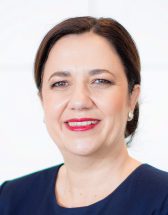 New laws introduced by Queensland Premier Annastacia Palaszczuk in July this year to improve transparency for people looking to access aged care or hospital services passed on Friday.
The new laws require Queensland state-owned and run facilities to publicly report staffing levels and resident care hours quarterly and ask non-government services to do the same.
Consultation to develop an interactive website where all facilities can publicly report this information is underway, Queensland Minister for Health and Ambulance Services Steven Miles said.
"We hope that greater transparency will help Queenslanders make informed choices when deciding where to live in residential aged care facilities," he said.
Non-government aged care facilities are not compelled to report this information, however their decision to opt-out will be highlighted on the website.
Queensland Health said its consultation would involve non-government aged care providers.
Comment below to have your say on this story
Subscribe to Australian Ageing Agenda magazine and sign up to the AAA newsletter