Queensland-based residential aged care and retirement living providers have until the end of March to complete the first stage of a three-step process ensuring their buildings are not affected by combustible cladding.
The Building and Other Legislation (Cladding) Amendment Regulation 2018 (QLD), introduced last October, requires building owners to determine the extent of potentially combustible cladding on private buildings.
The first step, requiring providers to complete a witnessed combustible cladding checklist, must be completed by 29 March 2019.
Step two, requiring a building industry professional to answer technical questions including whether the cladding is potentially combustible, and to complete part two of the combustible cladding checklist, has to be done by May 29.
The final step involving a report from a fire engineer on safety risks, type of cladding, insulation material and percentage of the building covered by cladding, plus the third part of a checklist, is due by 3 May 2021.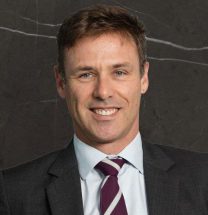 McInnes Wilson Lawyers principal Chris Davis said some providers may be unaware that they are affected by the regulation.
"Some building owners may not be aware that the buildings have potentially combustible cladding on them," Mr Davis told Australian Ageing Agenda.
"It is estimated that there are at least 12,000 privately owned buildings in Queensland for which owners need to consider whether or not they are within the scope of the Building and Other Legislation (Cladding) Amendment Regulation 2018 (Qld)," Mr Davis said.
"Degradation of material in a fire can also lead to combustible material dripping, pooling or detaching while flaming onto lower areas which may result in further fire spread," Mr Davis said.
Mr Davis said it is an offence if providers fail to comply with the new laws.
He said other states and territories have similar legislation in place.

Aged care peak bodies Aged and Community Services Australia, Leading Age Services Australia and the Aged Care Guild support the regulations in ensuring safe environments for residents and staff.
ACSA CEO Pat Sparrow said it supports the provision of safe environments for residents and staff who live and work in aged care facilities.
"We support the view that these buildings should be 'safe, healthy and durable' for all those who live in or work in these buildings," Ms Sparrow told AAA.
"It is important that non-confronting building materials, that do not meet the required building standards, are identified and addressed," she said.
LASA CEO Sean Rooney said the safety of residents cannot be compromised.
"LASA takes the issue of combustible cladding very seriously and has been proactive in engaging with members about their responsibilities under the new regulations," Mr Rooney said.
LASA and the Property Council of Australia had provided the cladding checklist to providers along with the required assistance to identify and manage risk, Mr Rooney said.
The Aged Care Guild CEO Matthew Richter said members already have systems in place to safeguard facilities from combustible cladding.
"Our member providers take the safety of their residents very seriously. They already have comprehensive systems in place to properly mitigate against fire risk in their facilities and will comply fully with the new cladding legislation," Mr Richter said.
Queensland aged care and retirement living providers can register here.
Comment below to have your say on this story
Subscribe to Australian Ageing Agenda magazine and sign up to the AAA newsletter