An intensive home safety and exercise program designed to prevent falls in people with dementia in a community setting has failed to make any difference in the rate of falls, according to preliminary results of a study.
Professor Lindy Clemson from the University of Sydney discussed some of the first results of the four-year iFocus trial at an Occupational Therapy Conference in Sydney.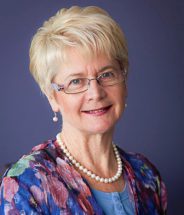 Falls are a major problem for people with dementia, who have a risk twice that of people who are cognitively intact.
The annual incidence of falls for people with dementia is as high as 80 per cent and fractures resulting from a fall are also three times more common in this group.
Twenty-six per cent of admissions to hospital for people with dementia are fall-related.
Experts are yet to establish an effective strategy for reducing the rate of falls in people with dementia although research has shown that exercise programs can help prevent falls in the general older population, a session on rehabilitation and older people at the Occupational Therapy Australia national confernce heard on Wednesday.
The current study sought to explore if the same intervention worked for people with dementia or memory problems, Professor Clemson said, adding that previous pilot studies had shown "positive trends".
Working with carers
The trial involved 309 people with varying degrees of dementia who were divided into two groups, one of which underwent an intensive intervention focusing on home safety and exercise.
The intervention group also received up to 11 visits by an occupational therapist and a physiotherapist, who also worked with carers to provide education and guidance.
But despite high hopes an initial analysis of the data suggested that after 12 months the program did not prevent falls.
"Unfortunately it does appear to have been effective," Professor Clemson said. "Early analysis suggests we have made no difference in the rate of falls between the intervention and controls which is extremely disappointing because of all the work we did in developing this amazing intervention."
Physical activity measures also didn't appear to increase and the intervention made no difference in the burden of care.
"People really liked the intervention, they liked having the therapist come to their house, they appreciated it, but it didn't make a difference," she said.
Professor Clemson said despite the apparently disappointing results it was important to understand what had happened and what the implications were for future research into falls prevention in people with dementia.
She said multiple risk factors associated with dementia, including slow reaction time, polypharmacy and reduced mobility, may have mitigated the effects of the program that was provided, or the "dosage" of exercise may have been too low.
"Watch this space and we'll see if we can find out what the lessons are from this amazing trial," she said.
C0-investigator Jacki Wesson said researchers are still looking at the data ahead of the study being published.
"These results are preliminary and things may change as data is cleaned and skewed data is examined more closely," Dr Wesson told Community Care Review.
CCR previously erroneously attributed the comments by Dr Jacki Wesson to Professor Jacquie Close. 
Subscribe to Community Care Review