Adopting practices from overseas, such as a rehabilitation-first approach, expanding the use of local domestic-style living models and offering tailored respite services are among strategies that can improve Australia's aged care system, Flinders University-led research finds.
The reports released on Friday, and produced in collaboration with commercial and industry partners, are the second and third research papers produced for the Royal Commission into Aged Care Quality and Safety.
Research Paper 2: Review of International Systems for long-term care of older people examines approaches to long-term care in 22 countries, including Denmark, Germany, Japan, New Zealand, Poland, Russia and the United States.
Lead researcher Dr Suzanne Dyer said Australia was providing a higher proportion of its long-term care for people in residential aged care (45 per cent) than many of the other countries.
Other nations support more long-term care recipients through home and community care services, the report found.
Dr Dyer said countries such as Denmark and Sweden are among those with good quality long-term care systems.
"Many high-income countries appear to spend a greater proportion of their Gross Domestic Product on long-term care," Dr Dyer told Australian Ageing Agenda.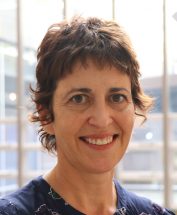 "In particular Denmark and Sweden, they've got… universal tax-based coverage for long-term care, so a larger proportion of people get some support," said Dr Dyer, a senior research fellow at Flinders University.
Denmark and Sweden governments spend greater than 4 per cent of GDP on long-term care for older people whereas Australia spends around 1.2 per cent, the report found.
"Denmark in particular has a focus on rehabilitation to help keep people active and maximising their autonomy.
"For example, rehabilitation is offered to people before they determine what level of long-term care they need, so there is an emphasis on maximising their own capabilities, increasing balance and strength and general health before providing funds for carers to help them dress," she said.
Dr Dyer said Australia would benefit from a more professionalised workforce.
"Some countries have increased professionalism of the workforce, for example, in Japan the long-term care workforce is more professionalised, the care workers are registered and there is mandated minimum training," she said.
The royal commission's first research paper, which was published in October, compared staffing at Australian residential aged care facilities with standards in other countries (read our story here).
Adopt home-like models of care
Research Paper 3: Review of Innovative Models of Aged Care examines a range of care models not widely used in Australia, including the small-scale domestic living model.
"Internationally there has been a move towards providing more care in home-like environments, often with small group living environments with a maximum of 12 or 16 people living in each home.
"They are maximising independence, involving people in domestic duties and increasing access to outdoor areas. The allocation to staff to the units allows better development of relationships and understanding between the residents and staff," Dr Dyer said.
Implementing tailored respite services could also improve Australia's aged care system, she said.
"More variations in types of respite available is needed, such as activity-based respite."
She used respite in farm and agricultural settings as examples.
"We know respite is underutilised in Australia but its use in general can reduce the use of permanent residential aged care," Dr Dyer said.
She said it is important for providers to ensure they can deliver care to people from diverse backgrounds.
"A key thing is providing individualised services, not trying to take a one-size-fits-all approach. There's quite a lot of supports and training programs that exist in Australia that can provide care workers with resources to be able to care for diverse populations," Dr Dyer said.
"But we need government support and funding to be widely available everywhere."
Other recommendations from research paper 2
increase support for home-based care and informal carers
increase involvement of local or regional authorities in regulating and monitoring long-term care services
make reporting and publishing of quality of care indicators mandatory
improve integration with the healthcare system to better manage chronic diseases including dementia
focus more on rehabilitation and maintaining function to delay and avoid disability
incorporate human rights principles in the aged care standards.
Other recommendations from research paper 3
more supports, such as individualised training, for people with dementia living at home and their carers
provide system navigators or care coordinators to facilitate streamlined access to care for people with chronic health conditions
establish training and accreditation practices to improve culturally appropriate services for people with diverse backgrounds
increase telehealth initiatives to enable better access to care services for people who are less able to travel or live in remote regions.
provide remote support of independent living through smart homes that use sensors to monitor a person's health and identify signs they need assistance.
The research papers were undertaken in collaboration with Flinders University researchers, THEMA Consulting, Bolton Clarke Research Institute, South Australian Health and Medical Research Institute and Stand Out Report.
Access research paper 2 here and research paper 3 here.

Read Community Care Review's coverage here.
Comment below to have your say on this story
Subscribe to Australian Ageing Agenda magazine and sign up to the AAA newsletter