Major aged care provider RDNS + RSL Care has acquired leading sector education provider the Aged Care Channel, Australian Ageing Agenda can confirm.
ACC produces specialist education programs covering residential and community care and is used by two thirds of Australian residential facilities.
The purchase of ACC is the latest in a string of acquisitions by RDNS + RSL Care, which last month announced it acquired a retirement village and home care service in NSW and a mental health team in South Australia.
As AAA reported last week, current ACC chief executive officer Russell Bricknell has been appointed CEO at Baptistcare in Western Australia and takes up the top job there in April.
It's understood RDNS + RSL Care is currently recruiting for a new CEO to head up the channel.
Stephen Muggleton, chief executive officer of RSL Care + RDNS, said that ACC was a welcome addition to the business as it shared a commitment to improving the lives of older people and educating the people who care for them across the industry.
The RDNS Institute had gained a reputation for education and learning capabilities and the organisation looked forward to adding ACC to its educational services.
There will be no change in the ACC's structure or day-to-day operations as a result of the acquisition, Mr Muggleton said.
"ACC will continue to operate as an independent entity providing education services to aged care in Australia, the United Kingdom, Ireland and New Zealand," he said.
Mr Bricknell said that ACC was excited by the opportunities to continue to grow its services to members in Australia and internationally as a result of the investment by RSL Care + RDNS.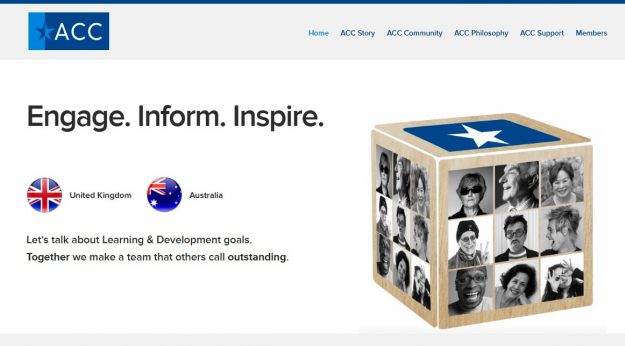 Co-founders Andrew Ricker and Paul Bennett launched the ACC in 2003, having established TV training networks for doctors and pharmacists in Australia in the 1980s.
Today two in every three aged care facilities are ACC members, according to the channel.
In 2009 a UK version of the service was launched, which has since been followed by services launched in New Zealand and Ireland.
In 2012 ACC set up a new online platform to deliver its content to aged care workers on-demand, and in 2013 it launched a home care stream.
ACC produces a range of programs on clinical and management issues in aged care, and is often commissioned by the Department of Health to produce one-off programs on key issues, such as a recent broadcast on ACFI claiming.
ACC is also part of the consortium that last year won the government tender to deliver Dementia Services Australia.
RDNS and RSL Care merged in October 2015 and now care for more than 100,000 community care clients, 2,200 aged care residents and 2,200 retirement village residents in Queensland, NSW, Victoria, South Australia, Western Australia and Tasmania.
ACC is an in-kind partner of Australian Ageing Agenda. 
Want to have your say on this story? Comment below. Send us your news and tip-offs to editorial@australianageingagenda.com.au 
Subscribe to Australian Ageing Agenda magazine