The quality and safety commission has begun implementing an evidence-based training and support program to reduce the inappropriate use of sedatives in aged care homes in remote and very remote areas.
The Aged Care Quality and Safety Commission and Dr Juanita Breen from University of Tasmania have trained a group of experienced pharmacists to deliver the successful Reducing Use of Sedatives (RedUSe) program to around 50 facilities around the country.
RedUSE involves a multi-strategy interdisciplinary approach including pharmacist-run training in facilities about the correct use of medications and alternative approaches, and bringing nurses, pharmacists and doctors together to reduce the prescribing of antipsychotics and benzodiazepines.
The program was developed by Dr Breen and UTAS' Wicking Dementia Research and Education Centre and achieved a "significant reduction" in antipsychotic and benzodiazepine use during national trials (read more here).
Aged Care Quality and Safety Commission Chief Clinical Advisor Dr Melanie Wroth said the educational initiative was part of the commission and Department of Health's ongoing work to reduce inappropriate chemical restraint and psychotropic use.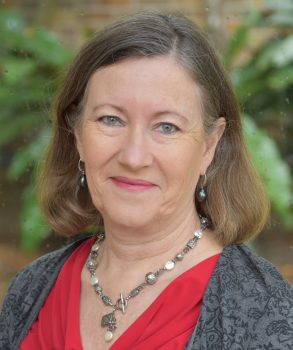 It deliberately targets places that frequently miss out on helpful initiatives because of logistics, she said.
"We are approaching all of the facilities that are classified as remote or very remote. It is around 50 facilities," Dr Wroth told Australian Ageing Agenda.
The initiative aims to assist facilities broadly in relation to pharmaceutical-related issues and get a picture of what is going on, she said.
"We are keen to get hold of things that people are doing well, which may well help other people in trying to solve some of their problems a bit more creatively, and also try to have a very clear picture of what are the real barriers and challenges to providing good care to people in these areas," she said.
The commission has appointed 10 trained pharmacists to visit the facilities to provide medication-related education and support that responds to individual facility needs.
"The [pharmacistrs] are now RedUSe trainers and that is one of the key things they are offering to facilities," Dr Wroth said.
That includes training nurse champions who work at the facility and reaching out to local pharmacists to train them as champions.
"The pharmacists after they leave the facility will be keeping in touch with the champion nurses and the campion pharmacists and providing ongoing support via telephone to continue to reduce the use of the sedatives in the residents' concerned," Dr Wroth said.
Dr Wroth and project members recently visited the first facility, in South Australia, where the pharmacist trained three nurse champions.
The nurse champions were "super engaged and super keen," she said.
"It was fantastic to be able see firsthand some of the really good things they are doing, and hearing about the challenges," she said.
Not a regulatory initiative
Dr Wroth said she wanted to stress that the program aimed to be educational and supportive and should not be seen as threatening.
"We are making it quite clear that this is not a regulatory thing. Unless there is something overtly outrageous that we see, we are here to problem solve, support and assist," she said.
The overuse of sedatives in aged care, the success of the RedUSe program in combatting it and calls for immediate action featured strongly in the royal commission's interim report (read more here).
While this new initiative aligns with the concerns in the interim report, it has been in the works since before its release, Dr Wroth said.
"The RedUSe project has been a blessing for this particular thing because it is such a tangible and well-validated program to be dealing out to places that are under-resourced or under knowledged," she said.
Comment below to have your say on this story
Subscribe to Australian Ageing Agenda magazine and sign up to the AAA newsletter