Alternative funding models to support the long-term sustainability of high-cost, low-demand rural and remote services should be a high priority in the planning of future aged care reform, a major community care provider has said.
Carole Bain, general manager of country services with Silver Chain, told an Australian Association of Gerontology webinar last week that rural and remote providers faced a range of unique challenges that should be considered in the move to individualised funding and a market-based approach.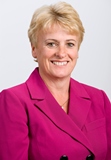 To ensure continuity of services Ms Bain said block funding and realistic viability supplements should be made available to providers as a long-term strategy to support their sustainability.
"We recommend that funding is pooled to allow flexible, localised solutions," she said.
"Currently individuals living in in rural and remote communities are receiving a suite of services from multiple funding buckets."
Ms Bain said rural and remote providers often faced small and fluctuating client demand, large geographic distances, high transport and staffing costs and clients with limited means.
She said Silver Chain's services included a mix of both in-home and centre-based services to support homeless clients.
"There needs to be flexibility in how services are designed and it has to be driven by the local community," she said.
Community attitudes on reablement 
New philosophies of wellness and reablement will also challenge traditional service expectations and will require a significant community education program, she said.
To illustrate her point, Ms Bain told the story of a client whose goal to walk to the nearby health centre instead of receiving a home visit prompted community anger and complaints to the health minister due to a lack of community understanding about supporting people's goals to retain independence.
"Often when you look at empowering people to optimise their capabilities, it's seen as not providing a service that we should be providing.
"We have a lot of community development to do and that is exacerbated in smaller communities."
Ms Bain also said that while the principle of greater consumer choice was important, the reality was that choice was limited or non-existent in smaller communities.
In its 2015-2016 pre-budget submission, Aged and Community Services Australia said that a market-based approach was not tenable in all areas and alternative models such as collaborative agreements and shared care arrangements should be considered in regional and remote locations.
ACSA said in these communities it supported the development of integrated health and wellbeing services, similar to multi-purpose services that are supported by base block funding.
"These services would be designed around supporting local older people, enabling them to move in and out of care and support as needed, and offering a range of community and health services as adjuncts," the peak body said.
"Missed the webinar? You can still access a copy of the webinar recording from the AAG.