The peak body for Catholic providers of aged care services – Catholic Health Australia – has called on the Federal Government to urgently address the staffing crisis by removing barriers to allow workers in from overseas.
The extreme shortage of aged care workers is putting the viability of aged care homes at risk, especially in regional areas, said CHA CEO Pat Garcia.
"The Federal Government can put personal care and nursing support workers on the priority list for immigration," said Mr Garcia. While nurses are included in the Department of Home Affairs' skilled visa list, personal care and nursing support workers are not. "We need workers from overseas to plug the immediate need in our system," added Mr Garcia.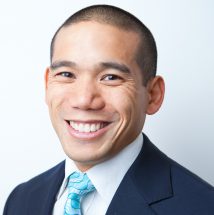 CHA also recommends that aged care providers be exempt from paying visa application fees as this would "make it easier for employers to seize opportunities to import workers," said Mr Garcia. As would "establishing easy pathways to permanent residency."
Noting that several aged care homes had closed in the past month, Mr Garcia said: "I know we will see more following soon if we don't get access to workers."
As well, CHA is calling on the Government to suspend labour market testing that requires employers to prioritise hiring local staff over workers from overseas.
There are no silver bullets, but you need to fire the ammunition you have

CHA CEO Pat Garcia
The recommendations form CHA's five-point plan to address Australia's aged care workforce shortage. Other measures include:
Government backing of a pay rise currently being considered for aged care workers by the Fair Work Commission and ensure there is funding to support it
Bring forward additional training places funded in the 2021 Budget to attract trainees and increase the supply of trained aged care workers.
"Aged care policy is complex and there are no silver bullets," said Mr Garcia, "but you do need to fire the ammunition you have."
Relaxing hours cap for students
Meanwhile, independent not-for-profit aged care organisation Your Side Australia is calling for a permanent change to the rule that international students can only work 20 hours a week when studying – there is no limit to the number of hours an international student can work during holidays.
To offset staff shortages due to COVID, the Government introduced a relaxation of the 20-hour rule for student visa holders in March last year, allowing them to work full time. However, this is a temporary arrangement which will be reviewed next month.
"Lifting this rule for skills in demand for the care sector alleviates pressure on the current workforce," Your Side Australia CEO Danielle Ballantine told Australian Ageing Agenda. "The sector is currently experiencing high turnover as a result of exhaustion. It has moved from disaster to disaster in three years – fires, pandemic and floods," she said.
"Support staff need respite – lifting 20-hour caps creates 18 hours extra availability per student to fill an already stretched gap," said Ms Ballantine. "Without respite, we risk a workforce being at breaking point – burnt out. "
Comment on the story below. Follow Australian Ageing Agenda on Facebook, Twitter and LinkedIn, sign up to our twice-weekly newsletter and subscribe to AAA magazine for the complete aged care picture.