Nurse-to-resident ratios and improved educational opportunities for staff should be considered to ensure adequate access to timely and appropriate medical care in Australian residential aged care facilities, according to new research.
The study analysed the use of Victoria's Austin Hospital's Residential InReach (RiR) program between October 2015 and March 2016 and included aged care facility staff, GPs providing medical management at the facilities along with RiR registered nurses.
RiR is a seven day 9am – 5pm geriatrician-led service that offers 37 local residential aged care facilities geriatrician or nursing reviews, acute interventions and telephone advice.
Based on the findings, the authors have backed previous calls by the Royal Australasian College of General Practitioners for a new approach to primary care for residents.
"Consideration of an appropriately funded new model of care is urgently required for the residential aged care sector to improve access to general practitioner care and reduce the number of unnecessary resident transfers to hospitals," they wrote in the study published online in the Australasian Journal on Ageing.
Lead author Dr Sanka Amadoru from Austin Health's Department of Geriatric Medicine told Australian Ageing Agenda that fewer registered nurse in residential aged care and decreasing staff skill sets increased the reliance on in reach services to manage residents when they became acutely unwell.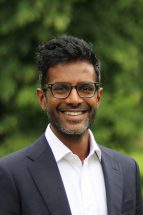 "Participants highly valued and relied heavily upon the RiR service to meet residents' needs," Dr Amadoru said.
"The complexity of decision-making processes in residential aged care; the variability in facility-based medical and nursing care; and the impact of RiR service outcomes on patients and referrers were the main reasons for its use."
The Austin Health RiR service was largely perceived by participants to positively contribute to the broader needs of facility staff and residents.
"This study has yielded valuable insights into the factors that influence the use of the RiR services by residential age care and importantly has highlighted significant issues in the current model of care provision in the sector," Dr Amadoru said.
"The quality of nursing care in facilities and access to timely and appropriate medical care, especially scheduled GP visits, seem to be key determinants of need for emergency care or out-of-hours consultations.
"Most study participants unequivocally commented on the dwindling numbers of RNs, worsening standards of staff qualification and training, and limited access to timely medical care," he said.
Opinions regarding the knowledge and use of advance care planning (ACP) in decision making were strong and mixed.
The research found that carefully performed advance care planning could assist staff with decision-making and reduce anxiety when a resident deteriorated.
"Improving staff capacity to engage in ACP opportunities in the aged care setting may therefore improve the variability in ACP practice observed in this study and elsewhere and provide clarity in times of uncertainty," it found.
Dr Amadoru said the study raised important issues around decision making for acutely unwell residents.
"Broader issues, including registered nurse-to resident ratios, nursing care standards in facilities and access to GPs for decision-making and management, are all relevant to the quality of care provided in aged care."
Access the research here.
Want to have your say on this story? Comment below. Send us your news and tip-offs to editorial@australianageingagenda.com.au 
Subscribe to Australian Ageing Agenda magazine