Nursing and care staff should undertake regular oral health and hygiene care training based on the Better Oral Health in Residential Care program, a University of Tasmania study has recommended.
University of Tasmania researchers undertook a qualitative study on aged care staff's experiences of the Better Oral Health in Residential Care (BOHRC) training program, which was rolled out nationally in 2010.
The BOHRC program delivered 400 workshops nationally to almost 5,000 registered nurses from 2,800 facilities.
The program aimed to train two registered nurses from each aged care facility who would then deliver the program to care workers in their respective facilities as part of a train-the-trainer model.
The study, which involved 13 RNs, five enrolled nurses and two care workers, found that eight of the 20 nursing and care staff they interviewed from 13 residential aged care facilities in Tasmania had attended the BOHRC training while the remaining participants were unaware of the program.
One facility had implemented the train-the-trainer model while two participants said the Oral Health Assessment Tool, a resource used in the BOHRC to identify whether a resident required a dental referral, was implemented in their facility.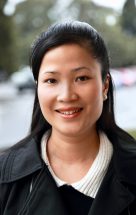 Lead research and University of Tasmania postdoctoral research fellow in oral health Dr Ha Hoang said the effectiveness of the BOHRC training is unknown.
"There have been no evaluations or reports published on the longer-term impact of this training or whether the goals achieved by the program in the short-term have been sustained overtime," Dr Hoang told AAA.
"It's possible the program was not sustained because there was too much reliance on the train-the-trainer model with the involvement of staff," she said.
The study indicates that those who participated in the BOHRC found it useful, however its goals for ongoing training in facilities haven't been sustained, she said.
Oral hygiene training is included in initial education courses for both personal care workers and nurses, however ongoing training is not mandated, Dr Hoang said.
She said the research found that regular direct care staff need to be provided training and updates on oral hygiene care at their residential aged care facilities on a regular basis.
The study recommends staff undergo oral hygiene training at least every 12 months using content from the BOHRC.
"Providing ongoing oral health education and training for aged care workers is recommended to improve oral hygiene and care for residents so staff can provide oral hygiene to residents, identify oral diseases and refer them for dental treatment if needed," Dr Hoang said.
Like in the BOHRC rollout, Dr Hoang suggested all aged care facilities appoint an "oral health champion" to support other staff to improve oral hygiene among residents.
"The oral health champion in each facility can be the go-to-person for all staff in terms of oral health questions and information," she said.
Reaching out to oral health practitioners to educate staff and ensuring there are regular oral hygiene assessments in place are among the other ways providers can improve residents' oral hygiene and quality of life, she said.
The study was published online in Contemporary Nurse in July.
Comment below to have your say on this story
Send us your news and tip-offs to [email protected] 
Subscribe to Australian Ageing Agenda magazine and sign up to the AAA newsletter