A new study is investigating the key health impacts and aged care needs and experiences of senior Australians who grew up in out-of-home care.
The study is being conducted by Flinders University in partnership with the Flinders Foundation and $50,000 in funding from the Australian Association of Gerontology Research Trust.
The research will inform the recently announced program South Australian aged care provider Helping Hand is developing to support Forgotten Australians to access aged care services (read more here).
The terms Forgotten Australian and care leavers refer to people who have experienced trauma as a child after being placed into out-of-home or institutional care prior to 1989.
Lead researcher Dr Monica Cations said the research aimed to develop evidence-based strategies for providers to introduce trauma-informed care.
"We hope that we can empower aged care providers to amend their services to be more inclusive to Forgotten Australians," Dr Cations told Australian Ageing Agenda.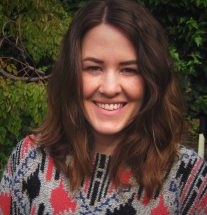 Dr Cations said the research would be used to inform the implementation work for Helping Hand's program 'Care, the second time around', which the provider is developing with Relationships Australia South Australia and Flinders University.
"We are going to develop our recommendations and then send them out for community wide consultation to get as much feedback as we can about them before we formalise them," Dr Cations said.
Helping Hand will take the key recommendations from the research and implement them into the program and their care services, she said.
Aged care providers can better support older care leavers by being aware that childhood experiences can affect them now, Dr Cations said.
"Most people don't know that over 500,000 Australians were raised in institutionalised out-of-home care… which is more than the number of people with dementia in Australia."
Providers should also ask aged care recipients questions relevant to their past experiences, such as what their preferences for care are, she said.
The 12-month study is expected to be completed in March 2020.
The researchers are currently seeking participants aged 50 years or older who were placed in institutional or out-of-home care as children and family or friends who provided support to Forgotten Australians for an interview of up to 90 minutes.
People interested in participating in the study can email Dr Monica Cations at monica.cations@flinders.edu.au
Related coverage:
Provider-led initiative supports Forgotten Australians
Guide to support Forgotten Australians entering care
Comment below to have your say on this story
Subscribe to Australian Ageing Agenda magazine and sign up to the AAA newsletter