The author of the Walton Review into aged care complaints handling has praised the government's decision to separate complaints from the department but said the Aged Care Commissioner now charged with the task should be appropriately resourced.
Merrilyn Walton, professor of medical education (patient safety) at the University of Sydney, said she hoped the government's decision was not simply about cost savings and the Aged Care Commissioner will have the resources to undertake "appropriate resolution processes as well as the deep dive investigations that are required."
"Complaints tend to keep increasing with time, so complaints bodies need to be properly resourced," Professor Walton told Australian Ageing Agenda.
In 2013-2014, the department's Aged Care Complaints Scheme examined nearly 4000 complaints compared to 97 received by the Office of the Aged Care Commissioner, which reviews decisions and processes made by the scheme and the Aged Care Quality Agency.
Under the changes announced in the Budget, the complaints powers of the secretary of the DSS will be transferred from 1 January 2016 to the existing Aged Care Commissioner, which is an independent statutory officer under the Aged Care Act.
The Department of Social Services will retain policy and compliance functions.
The budget papers said the change would create savings of $2.8 million over four years from efficiencies.
Professor Walton said the separation of complaints handling from the funder and regulator of aged care services – a key recommendation of the 2009 review – reflected best practice and would help restore public and industry confidence in the scheme.
"It is really falling into step with other complaint bodies, for example, all the health complaint entities are separate from the department of health. It's a very good move," she said.
"It gives the families and residents a lot more confidence to be able to go and talk about their issues, because a lot of complaints don't even get to first base if they don't have trust in those mechanisms."
Despite the Age Care Commissioner being given determinative powers as part of recent aged care reforms, Professor Walton said structural reform of complaints handling was necessary to address longstanding concerns over the independence and transparency of the scheme.
By moving complaints out of Department of Social Services, aged care complaints handling would also have a dedicated focus rather than falling under a complex and large bureaucracy, she said.
Adequate resourcing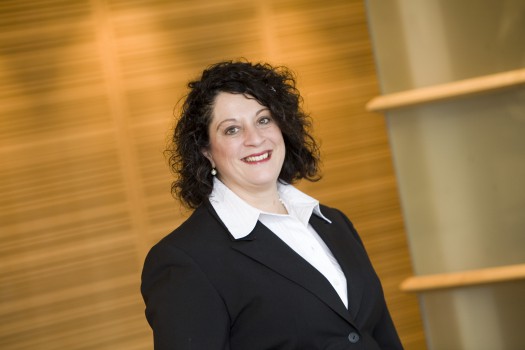 Angela Wood, a partner with Maddocks who specialises in aged care law, agreed it will be important the Aged Care Commissioner is sufficiently well resourced to respond to complaints in a "timely and rigorous way" and that investigators are well trained and knowledgeable in aged care.
"Separating complaints management from the regulatory body may provide greater independence in decision making and create a greater perception of fairness for providers," she told AAA.
Ms Wood said many complaints can be resolved by non-regulatory means including meetings, apologies, conciliation and mediation processes and could be well managed by an independent and impartial body.
"The change may also provide an opportunity to consider ways in which the appeals process can be streamlined so that genuine issues are appropriately responded to, while frivolous or vexatious complaints can be closed off at an earlier stage.
"In many instances they remain on foot under the current appeals process because of concerns that the initial investigation was not sufficiently comprehensive or did not focus on the correct issues. This is unsatisfactory for complainants and providers alike."
She said handling these complaints within a single body could limit unnecessary delays and duplication. "Although processes will be required to keep the initial investigation and any appeal process separate, including ensuring that reviews or appeals are managed by different personnel," she said.
Professor Walton agreed streamlining of processes would be achieved under this model and complainants would also retain the right to make a complaint to the Commonwealth Ombudsman if they were unhappy with how an appeal was handled.