After almost 20 years in the role, Resthaven executive manager community services Sue McKechnie has announced she'll retire in March 2023.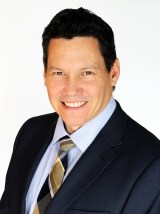 Ms McKechnie joined the South Australian aged care and retirement village operator in November 2004. "Since then, Resthaven Community Services has grown from a small metropolitan-based operation to be the largest home care service for older people in SA," said Resthaven CEO Darren Birbeck in a statement.
"This is credit to Sue's leadership, deep understanding of aged care, and her ability to negotiate outcomes across all levels of government," he added.
During her time at Resthaven, Ms McKechnie has influenced the ongoing sector reform agenda, said Mr Birbeck.
"More recently, Sue and her team have skilfully navigated the challenges presented by the Covid-19 pandemic … including border restrictions and limitations on public activities."
Reflecting on her 18-year career at Resthaven, Ms McKechnie said she has enjoyed both the opportunities and challenges of executive leadership. "I acknowledge the work of all Resthaven leaders and staff in community services who have provided such committed care and support to older people and their carers throughout my time with Resthaven."
Main image: Sue McKechnie
Have we missed an appointment or resignation? Send us the details and an image to editorial@australianageingagenda.com.au