A co-operative model could work well for rural and remote aged care providers, a former aged care CEO tells Australian Ageing Agenda.
Phil Schmaal spent 10 years as CEO of South Australian aged care provider Barossa Village from 2007, during which time it expanded its residential aged care and built a home care program and retirement village in Nuriootpa and surrounding towns to service the wider Barossa Valley.
In 2014, Mr Schmaal oversaw Barossa Village becoming a member of South Australia's Innovation Hub Trial, which along with Mt Gambier provider Boandik Lodge, served as models for rural and remote innovation.
He is now chairman of the Barossa Community Co-operative Store, a retail co-operative formed in 1944 that has over 18,000 members, and also a member of the chairs' forum of the national peak Business Council of Co-operatives and Mutuals.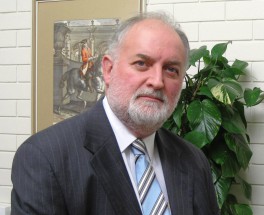 Mr Schmaal will bring knowledge of both the aged care sector and the co-operative business model to advise on the sustainability and survival of small – mainly rural and remote – aged care providers at the upcoming Aged & Community Services Australia National Summit.
"The co-operative model is somewhere between a not-for-profit and a commercial for-profit, where organisations remain independent yet come together to make something bigger and provide support and services back to the members," Mr Schmaal told AAA.
A co-operative is a membership-based model and the services provided back to members attract tax advantages similar to those applicable to charitable organisations.
"In the aged care context member organisations would retain the advantages of being autonomous and would remain independently owned by their local communities but would also further benefit from being part of a larger co-operative structure whereby the costs of services could be shared and absorbed across a larger base," Mr Schmaal said.
His said his workshop at the summit aimed to provide delegates with an understanding of how a national aged care co-operative could be structured to ensure smaller communities continued to benefit from locally-owned providers.
ACSA CEO Pat Sparrow said many small aged care providers in regional and remote areas were facing significant challenges.
"They are the lifeblood of rural and regional communities but the reality is that many face an uncertain future as they deal with rapid change in the sector," Ms Sparrow told AAA.
As the pace of change picks up many small providers were looking for new strategies to survive and thrive, she said.
Elsewhere at the summit, presentations and discussions on strategies for small or rural providers will include a special session on indigenous dementia support in remote settings and another on how rural and regional providers can harness technologies available in the growing virtual care market.
Mr Schmaal will deliver the workshop at the ACSA National Summit in Cairns on Tuesday 12 September.
Comment below to have your say on this story
Send us your news and tip-offs to editorial@australianageingagenda.com.au 
Subscribe to Australian Ageing Agenda magazine and sign up to the AAA newsletter