Southern Cross Care SA, NT & VIC has announced plans for an $18 million expansion of Pearl Supported Care in Darwin's Fannie Bay to add places for residents with dementia and health services for other clients.
The development includes a new purpose-built 26-bed dementia-friendly unit with two separate living wings and central lounge, dining and activities spaces. The unit boosts Pearl Supported Care's residential capacity by 30 per cent and its central areas will also provide dedicated cyclone shelter for residents and staff.
The expansion also includes an age-friendly health and wellness centre – which is based on SCC's proven healthy ageing model and includes world-class equipment and a wide range of services such as physiotherapy, podiatry and exercise physiology, group fitness, strength and rehabilitation classes and social activities.
Southern Cross Care chief executive officer David Moran described the project as transformational for aged care in the Northern Territory that will deliver more services for care recipients and an enhanced working environment for staff.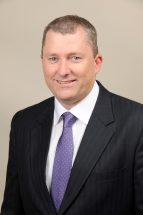 "Our new residential care unit will include the latest in dementia-friendly design, while our new health and wellness centre will provide greater access to high-quality health, wellness and rehabilitation services to promote health and prevent frailty for older people in the community," Mr Moran said.
"Our expanded Pearl care home will offer our people a modernised workplace and opportunities for career advancement. We are keen to support our existing valued staff members at Pearl as well as build, train and recruit future employees."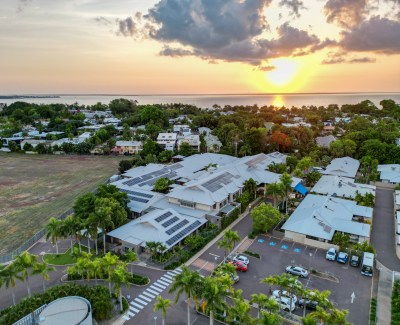 The next stage of detailed planning is now underway after SCC completed acquisition of the land earlier this month. Building works are expected to commence in mid-2024 and be completed in time for operations to commence in late 2025.
Mr Moran welcomed "the generous support" of governments to help fund the project as part of commitments to collaboratively deliver vital services to older Territorians.
It includes a commonwealth capital grant to help fund building works, and funding from the NT government to assist the purchase of Crown land for the new facilities – which are south of the existing Pearl Supported Care home.
NT Chief Minister Natasha Fyles said her government was working closely with key stakeholders to improve capacity to care for Territorians as they aged in all settings.
"The Northern Territory Government is pleased to be able to support the expansion of the Pearl Supported Care facility as one of a range of projects which aim to increase access to aged care support and improve quality of life for Territorians." Ms Fyles said.
Main image: the entrance to Pearl Supported Care
Have we missed an expansion or opening? Send us the details and an image to editorial@australianageingagenda.com.au