Aged care nurses are among those awarded scholarships to complete postgraduate palliative care programs under a new initiative that aims to improve end-of-life care across settings.
The Brisbane North Primary Health Network scholarship initiative launched this year aims to help close gaps in connected palliative care services across acute, aged, community and primary care sectors.
The PHN recently awarded two registered nurses a scholarship each to complete the Master of Nurse Practitioner program specialising in palliative care at Queensland University of Technology.
It follows the awarding of eight graduate certificate scholarships this year to aged care and hospital RNs to further their studies in palliative care.
Mercy Community registered nurse Lynn Knowles is one of recipients of the Master of Nurse Practitioner scholarships.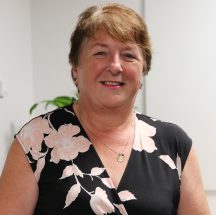 Ms Knowles, who completed her Masters in Nursing in 2018, has been working with Mercy Community's residential aged care service for nine years and also works in the home and community care team.
She said many people prefer to stay in comfortable and familiar surroundings with support from their community than going into hospital.
"And that's where end of life care is important. The client will have dignity and that's what it's all about," Ms Knowles said.
Ms Knowles said she was particularly passionate about supporting people with dementia, who are often admitted to hospitals unnecessarily.
"For someone who has dementia, a hospital can be quite frightening and that can cause a lot more behaviours that can be detrimental to their health," Ms Knowles said.
The PHN's executive manager for aged and community care programs Michele Smith said there was increasing pressure for connected palliative care services across care sectors.
"We recognise that the health system currently does not support people to die well at home," Ms Smith said.
"Our needs assessment has shown there is a high level of fragmentation in the delivery of palliative care services in the North Brisbane and Moreton Bay region," she said.
The Brisbane North Palliative Care Collaborative also highlighted the need to upskill nurses in palliative care service delivery, which led to the establishment of the scholarship program, Ms Smith said.
The PHN is pleased to support the workforce to respond to these challenges through these scholarships, she said.
Recipients of the eight graduate certificate scholarships include two nurses who work in residential aged care at Peninsula Palms and Arcare Caboolture respectively, and two RNs from community service providers BallyCara and Five Good Friends.
These scholarships aim to upskill staff in palliative care and provide the necessary qualifications to become a nurse practitioner in the future.
"The longer term goal of the scholarship program is to build a network of palliative care nurse practitioners across acute, community, aged and primary care with more effective and accessible services," Ms Smith said.
Comment below to have your say on this story
Subscribe to Australian Ageing Agenda magazine and sign up to the AAA newsletter