The federal government has suggested co-contributions as a potential way to fund the aged care sector in the future.
As the authors of the Draft National Care and Support Economy Strategy 2023 note: "Due to demographic changes – an ageing population and decreasing birth rate – there will be a smaller pool of working aged people contributing income tax into the future … This means that there needs to be a broader national conversation about the expectations on government-funded service provision and the relative contribution between governments and individuals."
When discussing ways to fund Australia's care and support services – which include aged care, disability care, veterans' care and early childhood education – the authors ask a number of questions:
what is the appropriate level of service governments should fund?
what level of care and support do people need, which might be different from what they want?
should governments fund a universal, minimum standard of care and support but allow people to purchase a higher level of care and support where they are able to?
what is the minimum standard of care and support governments should fund?
what is the appropriate mix of funding for quality of services between government and individuals?
These questions follow years of campaigning by many in the sector for those with means to pay more to ensure a sustainable future. They also come as another report – the Aged Care Sector Report – finds that more than half of aged care providers have operated at a loss for two years in a row.
The government's economic strategy also follows a number of high-profile exits from the sector – including Wesley Mission in April.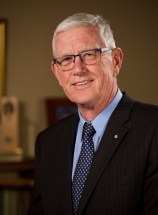 "It's worth noting although 23 homes have closed in the last nine months, we know from government data 51 homes closed between 2020 and 2022," said National Seniors Australia chief advocate Ian Henschke.
In response to the government's economic strategy, Mr Henschke suggests aged care becomes part of the hospital care system.
"We know people are going into residential aged care with more frailty, more complex health issues, and more dementia. Aged care homes are becoming more like hospices," said Mr Henschke. "Perhaps we should see them as an integral part of the hospital system and fund them accordingly to provide more nursing care, dementia care, palliative care, and end-of-life care?"
A 2021 research paper – Planning for aged care costs – showed more than 90 per cent of NSA members owned their own home. "Using some of that equity to stay out of residential aged care and buy extra care to top up a home care package may be the way of the future," said Mr Henschke.
Financial sustainability summit
Co-contributions were also discussed at the Financial Sustainability Summit at Old Parliament House in Canberra on Thursday.
The meeting brought together providers, unions, academics and advocacy groups to discuss ways to ensure the sector can provide sustainable quality aged care into the future.
Hosted by the Aged and Community Care Providers Association, the forum considered the optimal care funding model for the next 20-30 years. Among the topics discussed:
what role can changes to consumer contributions – including means testing, pre-funded financial products, and pay as you go – play in ensuring an equitable and sustainable aged care sector?
With an ageing population and a shrinking taxpayer base, changes to the way aged care is funded is urgently needed said ACCPA CEO Tom Symondson.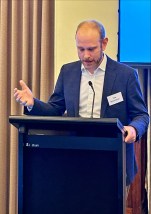 "Two-thirds of funding is provided by taxpayers, rather than individuals, which is placing an increasing burden on the Australian Government's budget, particularly with the baby boomer generation beginning to require aged care services in larger numbers over the next few years."
Last month, the Albanese Government announced the creation of an Aged Care Taskforce to "review the funding arrangements for aged care." Among the proposals – greater co-contributions by older Australians.
Previously, the Aged Care Financing Authority suggested co-contributions as a way to fund a sustainable aged care system.
Meanwhile, the Tune Review called for the full value of an owner's home to be included in the means test for residential care – currently capped at just below $200,000 for the primary property.
More than 4.1 million Australians – almost 16 per cent of the population – is aged over 65. By 2057, that will rise to 8.8 million – or 22 per cent of the population. And by 2097, 12.8 million people will be 65-plus – or one in four Australians.
With the pressure on the aged care system rapidly building, Mr Symondson said "the time to consider structural solutions is now – before it's too late."
He added: "We owe it to Australians to ensure they have an aged care system they can rely on, today and into the future."
Main image: ACCPA CEO Tom Symondson addresses stakeholders at the Financial Sustainability Summit in Canberra Thursday
Comment on the story below. Follow Australian Ageing Agenda on Facebook, Twitter and LinkedIn, sign up to our twice-weekly newsletter and subscribe to AAA magazine for the complete aged care picture.