A new centre has been launched to improve opportunities for people as they age and help seniors stay at home for longer.
The Global Centre for Modern Ageing and its innovation laboratory LifeLab aim to develop tailor-made products and services that meet the evolving care needs of today's older people through collaborations with businesses, researchers, governments and seniors.
The Global Centre for Modern Ageing and LifeLab was established in Tonsley, South Australia in March 2018 and formally launched earlier this month.
Global Centre for Modern Ageing CEO Julianne Parkinson said the centre was developed in response to the "ageing phenomenon."
"It's to connect people and our citizens with a place and process to co-design and co-create better products and services that meet their changing needs and wants," Ms Parkinson told Australian Ageing Agenda.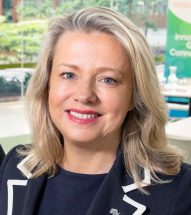 She said the co-designed products and services will assist older people to stay at home for longer.
They will include products such as food, packaging, assistive devices and technology and services for active living and education.
"We believe there will be better options for food for people as they age, more nutrient appropriate food and better packaging. We are also looking at the ways in which we can help reduce isolation through the way food is delivered and shared with people," Ms Parkinson said.
Co-designing products benefits seniors as businesses and organisations are dealing directly with their target audience, she said.
"Co-designing provides more confidence and accuracy than ever before for a good idea to be accelerated into the market swiftly," Ms Parkinson said.
She said LifeLab provided a "safe place by which entrepreneurs can fail" and allow them to further grow their businesses to be more aligned to what customers want.
"It can turn a good idea into a great idea because they're allowing the customer to come in and help them design and develop the product," she said.
The centre's first projects involve Australian magazine publisher Pacific Magazines, which is seeking to better connect with older readers, and international technology organisation IBM, which will focus on developing and applying technology for all ages and abilities, Ms Parkinson said.
Find out more including how individuals and organisations can participate in co-design activities on the centre's website here.
Comment below to have your say on this story
Subscribe to Australian Ageing Agenda magazine and sign up to the AAA newsletter