It's important that older people living in residential aged care and the community participate in the Census as the results have a direct impact on aged care services, a state Census director tells AAA.
Final preparations are underway for the Australian Bureau of Statistics (ABS) to conduct the 17th Census of Population and Housing on Tuesday 9 August. It will be the first digitally collected national snapshot in the survey's 105-year history.
New South Wales Census director Liz Bolzan, who manages operations across NSW and the ACT, said she had 12,000 field staff ready to start delivering forms across the state and assist households – including those in residential aged care – with completing the survey on paper or online.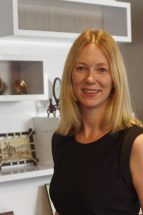 "Regardless of where you live, every Australian and all their needs matter and we hope to represent everybody correctly in the Census," Ms Bolzan told Australian Ageing Agenda.
"We are an ageing population and it is really important older Australians are represented accurately in the Census so they can get the services they need. Government won't know if the numbers are not correct so it is really important to participate for policy making and decision making."
Ms Bolzan said they were expecting 65 per cent of Australian households to complete the Census online.
"We know that many older Australians have internet access and are internet savvy so we are expecting quite a number of [them] to get online and fill in their Census form," Ms Bolzan said.
"We have also been doing quite a bit of engagement making sure that older Australians know that all they have to do is call the number and request a paper form if they prefer."
Counting older Australians
Field workers have already engaged aged care facilities to ensure they have the resources they need. Each facility needs to be counted as a dwelling via a main form, and each resident counted via a personal form, said Ms Bolzan.
Census staff were appointed to distribute forms and assist people in filling them out. Family members could also help residents fill them out or complete them online, she said. "Then we will come back afterwards and follow up and pick up those forms," she said.
For those living in retirement villages, field staff would visit and distribute the household paper forms to each household, but residents could still submit their responses online, she said.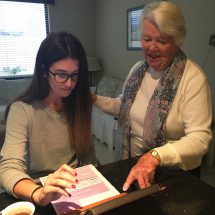 Robin Newman, 81, who has been counted in the last 14 censuses and worked on the previous eight, will be completing her form online as well as assisting others to do so.
"I love working with the computer and internet, so I've enjoyed the challenge of upgrading to the digital system," she said.
Australia conducted its first Census on 2 April 1911 when the population count was just under 4.5 million, although many Aboriginal and Torres Strait Islanders were not included, according to the ABS.
Australia's population today is estimated to be over 24 million, with 10 million private dwellings comprised of people who come from more than 200 countries, speak over 300 languages and belong to over 100 religious groups, it reported.
The ABS has produced help sheets for providers and carers on how to assist older Australians, as well strategies to support people with a vision or hearing impairment. Access them here.
Want to have your say on this story? Comment below. Send us your news and tip-offs to editorial@australianageingagenda.com.au 
Subscribe to Australian Ageing Agenda magazine