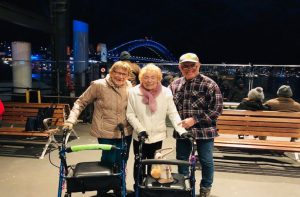 A provider's transport service has evolved from simple visits to parks and cafés to a focus on supporting aged care residents to participate in their chosen leisure activities and connect with the broader community.
NSW and ACT aged care provider Uniting developed its specialised transport service system five years ago after noticing the lack of transport was a barrier to residents getting out of the facility.
Uniting service improvement specialist for the Sydney south-east region, Melinda Alushaj said the program was first about transporting residents, but has changed to focus on what an individual wants and their connection with the community.
"Five years ago, it was more like let's go to the park, go for a cup of coffee and sit down and that was it, whereas now we're looking at what programs can we connect residents to the community," Ms Alushaj told Australian Ageing Agenda.
The program also aims to enable residents to continue the leisure activities they did before they entered aged care, said Ms Alushaj who is presenting on the role transportation has in ageing well at the Aged and Community Services Australia National Summit next month.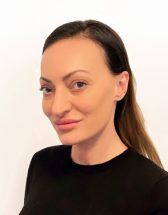 The transport service is available to all residents at Uniting's 17 aged care facilities in the Sydney south-east region.
The program is embedded six days a week at each facility and anyone interested in participating in an activity can attend it. There are no minimum or maximum number restrictions, Ms Alushaj said.
Regular activities residents get involved in include golf and attending Sydney's annual winter lights festival Vivid Sydney.
The biggest event on the calendar is the provider's annual seniors' ball, where over 1,000 residents from all Uniting facilities get together for night of music, dancing and a three-course meal, Ms Alushaj said.
During a recent trip, residents toured different religious centres in their community and visited synagogues, mosques and churches.
"We like to do a lot of educational things because residents still want to learn new things," Ms Alushaj said.
Many residents are forming bonds with other activity participants, which is benefiting all involved, she said.
"It's created connections that we didn't know existed. Instead of trying to create and force connections within the home, we're able to spread it out by linking up like-minded residents."
The program is beneficial to family members, who are are able to join their loved one on the activity instead of just focusing on caring for them, Ms Alushaj said.
While Uniting hasn't experienced many challenges since the rollout, the program involves collating a lot of information to ensure it interests individual residents, she said.
Setting up a transport program
Providers interested in implementing a similar program should involve residents to find out what they want the program to be and look at residents as individuals rather than a homogeneous group, Ms Alushaj said.
"Look at the whole person. Transport is a major part that is beneficial for the wellbeing of residents," she said.
The ability to continue a lifestyle pursuit rather than just doing a leisure activity, and to continue life as they would have at home including basic things like shopping is important, Ms Alushaj said.
"It's about creating that normalisation for them within their new home."
Providers also need to ensure staff participating in the program, including care workers and bus drivers, are trained and qualified to care for residents during trips, she said.
The ACSA National Summit takes place at the Melbourne Convention and Exhibition Centre from 8-10 October.
Comment below to have your say on this story
Subscribe to Australian Ageing Agenda magazine and sign up to the AAA newsletter