An aged care peak body has expressed concerns about the scope of incidents and lack of information for the sector's new incident reporting scheme less than six weeks before its due to start.
Leading Age Services Australia CEO Sean Rooney said the peak body supported measures to improve quality and safety in aged care homes, but has concerns about the Serious Incident Response Scheme's model.
"With regards to SIRS our consistent feedback to government has been that the model proposed will likely cover all potential incidents, rather than just serious incidents.
"The result being a focus on reporting that takes staff away from other activities and makes it difficult to identify trends in the most serious incidents," Mr Rooney told Australian Ageing Agenda.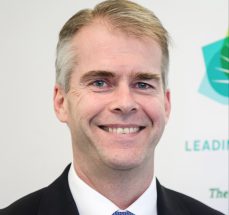 The Aged care legislation amendment (Serious Incident Response Scheme and other measures) Bill 2020, which was introduced in December, passed in Parliament on Monday.
The SIRS aims to prevent incidences of abuse and neglect of older Australians in care and requires residential aged care providers to manage all incidents, with a focus on the safety and wellbeing of consumers and reduce preventable incidents from reoccurring.
Reporting under the SIRS includes a range of new matters including sexual misconduct, neglect, psychological abuse, inappropriate use of restraint, and unexpected death.
In December, the government announced the start date for the scheme would be brought forward to 1 April from its original 1 July start.
Mr Rooney said despite supposedly starting soon, the subordinate legislation and guidance from the regulator was still not available.
"After taking more than three years to develop the rules – aged care services have less than six weeks to implement this major change to operational systems, processes and staff responsibilities," Mr Rooney said.
"This is at a time when we are doing all we can to keep residents and staff safe in the pandemic, and with COVID vaccines are rolling at out in aged care homes, and with the majority of services struggling financially.
"Clearer incident reporting requirements are supported, although much of the detail of this will be included in the subordinate legislation which has not yet been made available," he said.
The SIRS expands the responsibilities of residential aged care providers in relation to identifying, recording, managing, resolving and reporting assaults and a broader range of serious incidents in residential aged care (read more here).
Minister for Aged Care Services Richard Colbeck said the measures reinforced the government's commitment to prioritising the needs of older Australians.
"The Commonwealth continues to build on and strengthen the aged care sector as we anticipate the final recommendations from the royal commission later this month," Mr Colbeck said.
"Importantly, these latest measures offer security and peace-of-mind for all older Australians in residential and in-home care settings and for their families."
AAA has sought a response about when the supporting guidance will be available.
Comment below to have your say on this story. Subscribe to Australian Ageing Agenda magazine and sign up to the AAA newsletter