Large for-profit aged care providers are keen to avoid any further "unforeseen policy shocks" that could upset investment in the sector, says the newly appointed CEO of the Aged Care Guild, Cameron O'Reilly.
The Living Longer Living Better reforms had unleashed a new wave of private capital into the sector, and investors in aged care did not want unexpected policy changes that could set back the growth plans residential operators needed to meet, said Mr O'Reilly.
While not seeking to "reopen the whole wound of the payroll tax supplement" Mr O'Reilly said it was an example of unexpected government decisions that could "derail the sector if instances like that reoccur."
In a clear signal that the Aged Care Guild plans to step up its engagement with government and policy makers, the nine for-profit residential provider members officially launched the peak body last week, along with the announcement of Mr O'Reilly as CEO and Regis chief Ross Johnston as chair.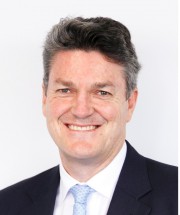 It is also a marked departure from the low-key approach that the guild has taken in its government lobbying since the peak formed in 2001.
Mr O'Reilly said the board had decided earlier this year to appoint a permanent secretariat to increase the guild's engagement with decision makers.
When asked about the guild's plans for collaboration with other sector peaks and stakeholders, Mr O'Reilly said it had not formally joined the National Aged Care Alliance yet, but this was "something we have under consideration."
There were sector issues and challenges that were not "guild specific", such as workforce, and these could only be tackled by the industry as a whole, he said. "We don't see establishing the guild as excluding us from working in partnership with other stakeholders and industry groups where there is common ground."
However, as several of the guild members had grown to a large scale and become public companies they faced greater scrutiny and a view emerged of the need for "a voice for the multi-site, private operators who have significant growth plans to have their specific needs and challenges understood by government."
Five-year review a good opportunity
The guild would be focused on longer-term policy engagement, Mr O'Reilly said, and the five-year review of the LLLB reforms, slated for 2017, would be a "good trigger for us to step up our level of engagement with the policy process."
Mr O'Reilly, who was CEO of the Energy Retailers Association of Australia for nine years, said both sectors were highly regulated and he would bring the same approach in dealing with government: "We need to sometimes put ourselves in the shoes of government to understand their needs, but we also need to give them our perspective; so we want to be in the [policy-making] process, not criticising it from the outside."
Discussing what attracted him to the guild job, Mr O'Reilly said aged care was clearly in a growth phase, where it was corporatising and professionalising.
"I think it has enormous potential. On a world scale it's a well-regarded industry and I want to play a smart part in helping to see it grow, prosper and deliver a great service to residents," he said.
Want to have your say on this story? Comment below. Send us your news and tip-offs to editorial@australianageingagenda.com.au 
Subscribe to Australian Ageing Agenda magazine (includes Technology Review)