From developing and trialling new programs and initiatives to major capital works, aged care executives tell AAA what's on their agenda for the year ahead.
The New Year has only begun but it's already shaping up to be another busy one for aged care providers and their staff – as a number of significant government inquiries and taskforces roll on, requiring input and response from organisations.
But aside from the policy action in Canberra, providers are busy developing and implementing their own agendas for the year ahead.
In South Australia, for instance, there's a strong focus on wellness and reablement, as well as social connection, running through the capital works and service initiatives that ACH Group is focusing on this year.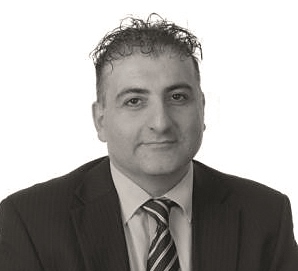 Michael Elias, acting chief executive, said the organisation's new restorative health and wellness precinct, known as Healthia, would continue to progress in 2018. Expressions of interest for partners closed last August.
The precinct will include an iteration of ViTA, ACH's renowned health, aged care, teaching and research facility, a mixture of retail, education and health services such as fitness studios, allied health practitioners, and a range of accommodation options, he told Australian Ageing Agenda.
"A state-of-the-art health studio at seaside Glenelg will open in February," Mr Elias added. "The studio will offer allied health consultations as well as a range of exercise groups for people to maintain, restore or rehabilitate."
He said ACH is also moving forward with a "cost of living strategy" to trial a range of initiatives to reduce operating costs for the organisation and customers, "as we appreciate the impost that energy costs are having on older people in particular."
ACH is also ramping up investment in new opportunities for people to connect with each other and their local community, with a range of new social groups and experiences being designed with input from clients, Mr Elias said.
New healthy ageing programs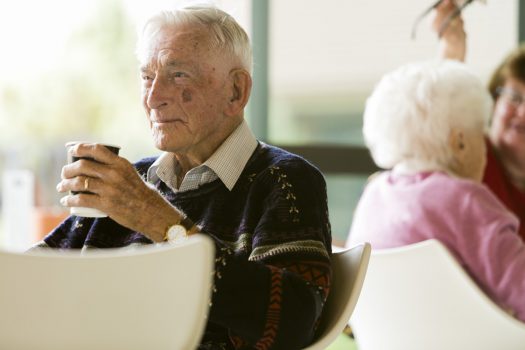 NSW-based The Whiddon Group starts this year with its expansion into Queensland following the acquisition of of Star Gardens and Star Community.
Chris Mamarelis, CEO, said the organisation will continue with the rollout of MyLife, its relationship-based model of care, which is currently implemented at seven of its homes in regional and rural NSW.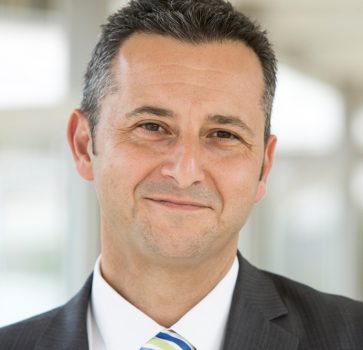 "The development and trial of several new creative and healthy ageing programs are in store for the year ahead, with animal programs, music and dementia program, exercise, including dance and drumming, and creative writing programs on the cards," he said.
On the research front, fieldwork will continue in 2018 for two key projects: Lifetime, a longitudinal study of wellness in older people in residential and community aged care; and ENCODE, a study of seniors' needs, wants and desires from aged care services. Both are due to report in early 2019.
"We'll also be commencing a new international research program, The ARC Quality Jobs, Quality Care Project, with RMIT that looks at the links between job satisfaction and quality care."
Mr Mamarelis said Whiddon would be launching an "innovation think tank" this year to encourage innovation across the organisation.
"On the construction side, Whiddon will commence a large expansion project at our existing Redhead site in Newcastle, incorporating resident-centric design principles and a campus model, along with redevelopment work at our Easton Park campus in south-west Sydney."
Working with seniors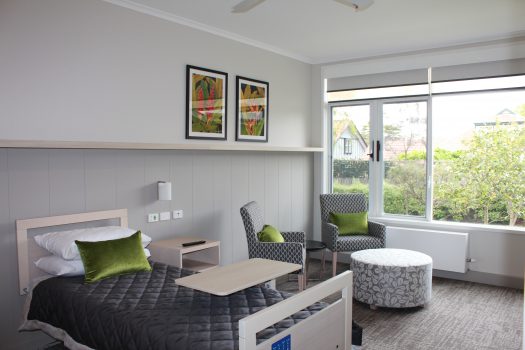 In Victoria, fellow not-for-profit Benetas says a major survey it conducted with clients late last year will inform the organisation's initiatives to improve service.
"This year the focus will be on disseminating the findings and integrating the insights into quality improvement plans," chief executive Sandra Hills told AAA.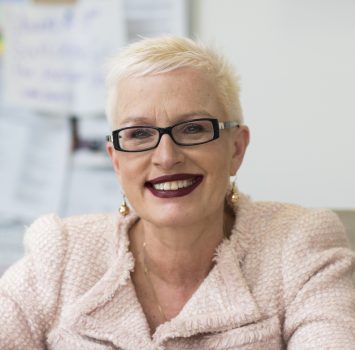 Meanwhile the organisation's Best Life Project will focus on understanding clients' quality of life and shifting the focus from clinical outcomes to a more holistic understanding of quality, she said.
"This year the project will work to establish from the ground up what quality of life measures might look like across the organisation."
Later this month the organisation will also release a report into frailty in community dwelling seniors, representing the culmination of a two and a half year government-funded research project.
A number of key recommendations for the use of frailty screening in practice and policy have been made in the report, Ms Hills said.
At a business level, Benetas will be focusing on embedding a range of technologies to improve client outcomes and staff efficiencies, including developing a robust client management system to be used in home care and how it can introduce e-procurement.
Further expansion
After a major merger, a series of acquisitions and a rebrand last year, Bolton Clarke says it will be focusing on the creation of innovative care programs and expanding its physical scale this year.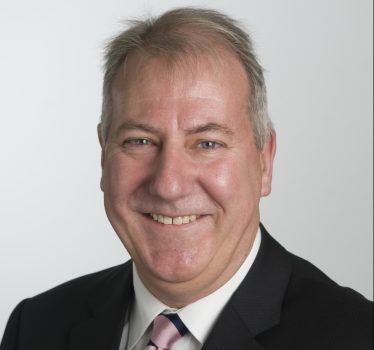 Chief executive Stephen Muggleton said the group's development priorities would extend residential services in regional areas and into metropolitan Melbourne and Sydney this year.
"Work will commence on major new residential communities at Bundoora and St Kilda in Victoria, and in Queensland on the Gold Coast and in bayside Brisbane," he told AAA.
The organisaiton will also build more than 500 new retirement village units and residential aged care beds on vacant land at existing sites.
Bolton Clarke will commence three new NewAccess contracts in early 2018, including aged care and indigenous-specific services in Central Eastern Sydney PHN. This year the organisation will also deliver NewAccess in South Australia, NSW, Queensland and Victoria, Mr Muggleton said.
"Internationally, the group will launch its China joint venture, which already has 900 residential aged care beds under management and a clear pipeline for another 3,000 over the next few years."
Focus on customer journey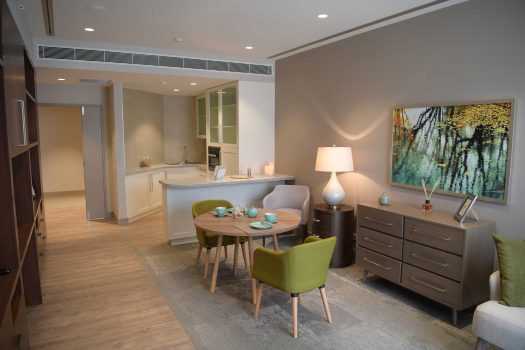 Similarly, Cynthia Payne, CEO of SummitCare, says her organisation had a huge year in 2017 with the opening of its new facility at Baulkham Hills "with $60 million of deployed capital and 186 new rooms."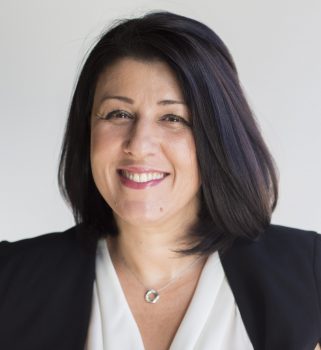 "Top of mind as we begin 2018 is trying to make sense, in a more meaningful way, of the customer journey for residents and their families, in both residential and home care," Ms Hills said.
"That can help us adjust our business systems to enable best performance in the front-end of promotion and sales … but also right through to post-care support."
The organisation is also focusing on regulatory implications of the move to a single quality framework as well as new retail options in the additional services arena, she said.
Palliative care, dementia among priorities
Chief executive officer of Resthaven, Richard Hearn also says the anticipated move to a single set of quality standards will be a "significant adjustment" for services like his that operate in both residential and community aged care.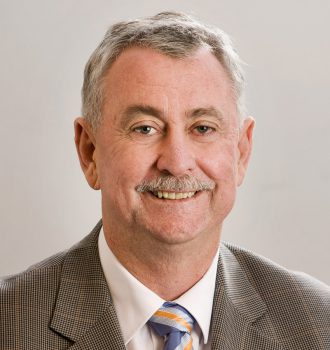 "This will be a major area of focus during 2018, as will the evolution of the proposed new quality framework that AACQA will adopt," he told AAA.
He cites the organisation's efforts to improve its palliative care, including its recent appointment of a project officer to facilitate skill development in the area.
"Early this year, Resthaven will employ a nurse practitioner for dementia and mental health to support people with dementia and complex mental health conditions across all service areas, residential and community," he added.
Major redevelopments will continue at several of the organisation's sites this year, including its facilities at Mitcham ($14 million), Murray Bridge ($16.5 million) and Westbourne Park ($5.2 million).
The $30 million Resthaven at Aberfoyle Park, currently under construction, will open mid-2018, he said.
The organisation will continue its focus on research, partnering with Monash University on a new study investigating ways to prevent infection and falls-related hospitalisations.
Onwards and upwards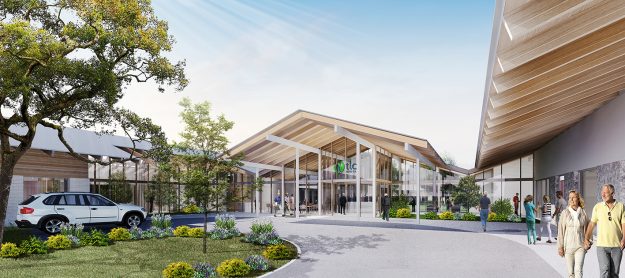 Major for-profit provider TLC Healthcare says 2018 will be another busy year in terms of its capital works program.
CEO Lou Pascuzi said the organisation will be opening two new aged care facilities, Clifton Views in Clifton Hill, and Warralily Gardens in Geelong.
"Clifton Views will be Australia's first 10-level development solely dedicated to residential aged care," he said.
Both will incorporate TLC Primary Care medical centres to provide care to residents and the community.
"In 2018 TLC will also commence development of two new sites at Mordialloc and Ivanhoe in Melbourne, and the redevelopment of Homestead Estate at Wallington and Sunlight in Whittlesea," Mr Pascuzi said.
Comment below to have your say on this story
Send us your news and tip-offs to editorial@australianageingagenda.com.au 
Subscribe to Australian Ageing Agenda magazine and sign up to the AAA newsletter