Aged care workers are in the sector to build relationships and have job security or because there are no other options, the findings of a new study show.
The research, undertaken by Flinders University and the University of Adelaide, involved three residential aged care providers and 32 aged care workers including registered nurses, enrolled nurses, personal care assistants and lifestyle coordinators.
The findings of the study, which aimed to identify the main reasons aged care workers are working in the sector, were presented at the Australian Association of Gerontology conference in Sydney earlier this month.
Co-chief investigator Professor Lily Xiao said some participants indicated they work in the sector because they can create relationships with residents and fellow staff members.
"People who said 'we like to help people' also said 'aged care is the right job for them'," Professor Xiao told the AAG conference.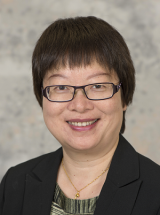 "If they build relationships with clients and team members, there are lots of good stories we hear from them," said Professor Xiao, a professor at the College of Nursing and Health Sciences at Flinders University.
Some participants said they picked aged care because it allowed for career development and that it was the right job for them, she said.
"Participants said to us it creates career opportunities particularly for those who are registered nurses, healthcare professionals and personal care assistants," Professor Xiao said.
Many of the participants who picked aged care as a career said they became familar with aged care work at a young age.
"They were exposed to aged care at an early stage, particularly in high school and were influenced by mentors, such as family members, and so they wanted to work in aged care as well," Professor Xiao said.
Professor Xiao said the study also found that job stability, flexibility of work hours or salaries attracted some participants to the sector.
"They get lots of shifts per week and hours per shift, and they can also choose… the day they work and the days they don't want to work because they have family duties too… Some of them are very happy with the salary, particularly the registered nurses," Professor Xiao said.
However, some participants are working in aged care for other reasons, such as a lack of other opportunities, the study found.
"Some of the workers we interviewed told us they chose to work in aged care because it was the only option for them and some… are working in aged care to support their tuition fees," she said.
Challenges working in aged care
The study also looked at organisational and management issues that aged care workers perceive affect their overall ability to perform their role.
Professor Xiao said participants reported management did not always get the hiring of new staff right and that existing staff would like to be more involved in recruitment processes.
Staff also expressed a need for more paid training activities to provide ongoing education to upskill staff, she said.
Dementia is one of the key areas requiring ongoing training because best-practice approaches to care are constantly changing, Professor Xiao said.
This research is part of the 'Achieving a skilled and sustainable aged care workforce' study. The Australian Research Council funded project is led by Professor Kostas Mavromaras, director of the Future of Employment and Skills Research Centre at University of Adelaide.
The AAG conference was held at the International Convention Centre Sydney on 5 – 8 November.
Australian Ageing Agenda is a media partner of the AAG.
Comment below to have your say on this story
Subscribe to Australian Ageing Agenda magazine and sign up to the AAA newsletter