Workforce wages was a hot topic of discussion during an online aged care debate on Friday.
Hosted by the Australian Aged Care Collaboration, the community forum provided sector representatives the opportunity to quiz aged care spokespeople from Australia's three major political parties.
LNP Minister for Aged Care Services Senator Richard Colbeck, Labor Shadow Minister for Aged Care Services Claire O'Neil and Greens spokesperson for ageing and community services Senator Janet Rice talked about their parties' plans to improve the aged care sector.
Front and centre of the town hall-style event was the aged care workforce and the wages case currently before the Fair Work Commission.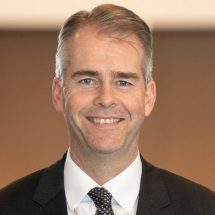 Ms O'Neil told moderator Leading Age Services Australia CEO Sean Rooney that, unlike the government, Labor was committed to funding any wage increase the FWC decides upon.
"This is something that the government has been very hazy about," she said. "We're not being hazy. We will fund the additional pay that is required by Fair Work."
She called on the Coalition to do the same. "We need the Australian Government to support the workers in their case to get a pay increase," she said. It was time, she added, to "recognise the immense skill and complexity and emotional labour that's involved in [aged care] work."
In response, Senator Colbeck said the matter would be dealt with "once we understand what the pay increase is."
Ms Rice also argued for better pay. "Tackling the issue of wages and conditions and the overall quality of the job of aged care work is absolutely fundamental," she said.
Other issues discussed during the one-hour forum included staff retention, home care services, allied health workers and the financial sustainability of the residential aged care sector.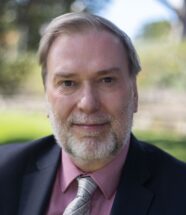 Aged & Community Services Australia CEO Paul Sadler told Australian Ageing Agenda that the pollies' participation in the online event was "a clear sign that aged care remains a top priority this federal election."
It is important that aged care is kept in focus during the final weeks of the election campaign, he added.
"We must keep aged care on the agenda this election and well beyond. It's never been clearer that all parties must care about aged care to create meaningful reforms that address key issues such as the workforce crisis, wages, financial sustainability and quality aged care."
Mr Rooney agreed that aged care must remain an election priority. "Facilitating the event and throwing brilliant questions over to the party representatives has definitely cemented just how crucial aged care reform is for Australians," he said.
Providers, staff, residents, their families, and the general public care deeply about aged care, Mr Rooney told AAA. "They want the next federal government to show that they care as well."
Comment on the story below. Follow Australian Ageing Agenda on Facebook, Twitter and LinkedIn, sign up to our twice-weekly newsletter and subscribe to AAA magazine for the complete aged care picture.