There are fresh calls for aged care providers to employ dental hygienists to address poor dental hygiene and care in residential facilities, with almost 70 per cent of the residents who took part in a new pilot study identified as requiring dental treatment.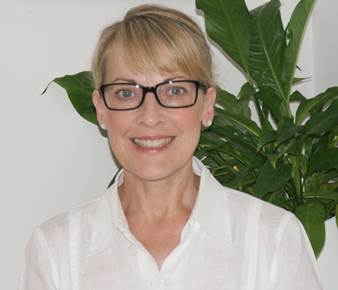 Dr Janet Wallace, the University of Newcastle oral health researcher who ran the pilot, said that while various resources had been produced to support staff in providing dental hygiene in aged care they typically used a 'train the trainer' model and ultimately were not sustained.
Dental hygienists were required onsite to provide effective links between the facility and dentists, and to act as "oral health champions," she said.
"My research has shown that without an oral health professional connected in some way to the facilities, the wonderful resources that are created for oral health don't actually get used," Dr Wallace told Australian Ageing Agenda.
"Staff tell us they're not comfortable putting their fingers in the residents' mouths and they don't know what they're looking at."
Under the Senior Smiles pilot that ran throughout 2014, a dental hygienist was employed to work across five aged care facilities on the NSW Central Coast. The hygienist visited each site one day a week to conduct oral health risk assessments, develop oral health plans, set up referral pathways to dentists, and provide oral health training to staff.
Of the 210 residents who participated in the research and undertook an assessment, 60 were referred for dental treatment to a private dentist and 84 to the local health district, with 66 referred to a dental hygienist.
"Without that hygienist in the facility, those residents would most likely not have been identified as needing treatment until they had developed facial pain or stopped eating," Dr Wallace said.
Across the five facilities, the dental hygienist provided training in oral health to 239 aged care staff.
The pilot study, which focussed on the role of preventative oral health care, provided further evidence that there was a significant improvement in oral health status if an oral health professional was involved at the facility, Dr Wallace said.
Further, the model of care developed "strong professional dental relationships with local public and private dentists and a dental prosthetist to provide optimum oral health care for older people in residential aged care," she said.
The pilot study was prompted by an evaluation of Dr Wallace's placement program which has been placing final year Bachelor of Oral Health students in 17 aged care facilities on the Central Coast since 2009. It found oral health in aged care was not well managed, with many residents having undiagnosed oral health issues and facility staff reporting they did not have the necessary knowledge and skills.
Need for onsite professional
Several of the facilities involved in the Seniors Smiles pilot had come to see the value of having an onsite oral health professional and had gone on to employ a part-time dental hygienist on a permanent basis, Dr Wallace said.
More broadly, the Senior Smiles model was highly transferrable to other aged care facilities and could serve as a template for other providers to use, she said: "The documentation is clear, the pathways are clear."
Dr Wallace urged aged care facilities to employ a dental hygienist onsite one day a week: "They have the potential to make a huge difference. We're talking about simple things, this is not massive restorative dentistry, this is basic getting people out of pain, dealing with their periodontal conditions, enabling them to eat and speak; it's quality of life really."
Dr Wallace has produced resources as part of the student placement program that are available for aged care facilities to use. She is contactable by email, [email protected]
Related AAA coverage: Volunteer dentists trial new mobile service