The aged care workforce should receive training to help them avoid using ageist language, an expert has told Australian Ageing Agenda.
"That would be very good. We don't realise the power of language; the power of it to reinforce these attitudes," said Kate Burridge – a professor of linguistics at Monash University. "It's very good to open people's eyes to language and the power of language to lead you by the nose. Everyone should have their eyes open to language."
People use ageist language without necessarily knowing it, said Professor Burridge. "Even something like 'elderly' which you might think isn't too bad – it's certainly not in the same realm as 'senile' or 'geriatric' – but I think it's quite negative. It's quite revealing how people use 'elderly' – in the press for example."
When it comes to describing seniors, Professor Burridge told AAA there are a couple of favoured expressions. "'Older people' or 'older Australians' seem to be the preferred terms," she said.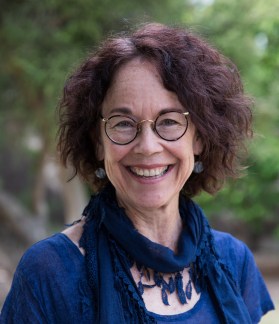 But there needs to be more than a change in vocabulary, said Professor Burridge – there needs to be a change in attitude. "The thing about positive labels is if society's prejudices continue to bubble underneath that can undermine the words and they can become negative."
AAA spoke with Professor Burridge ahead of the Embolden Symposium. Hosted by advocacy organisation Celebrate Ageing and held over two days at Daylesford Town Hall on 3 and 4 October, the event is held to raise Australians' awareness of ageism.
Aimed at service providers, policymakers, community leaders, older people, and everyone who works with or for older people, it's hoped that the annual event will accelerate a shift in people's mindsets.
Professor Burridge told AAA there are already signs that attitudes are gradually changing. "There is definitely evidence of a reshaping of society's thinking going on in Australia and a reshaping of the stereotypes associated with ageing."
She added: "Healthy, active seniors are paving the way for a redefinition of what it means to age. It's no longer this damning category of 65 and over. There's a thinking around 'youthful old age' as a new stage in life."
Comment on the story below. Follow Australian Ageing Agenda on Facebook, Twitter and LinkedIn, sign up to our twice-weekly newsletter and subscribe to AAA magazine for the complete aged care picture.