A lack of staff to provide basic care to residents is the most pressing concern of 90 percent of aged care workers, a national survey has found. 
The majority of aged care workers are also concerned about adequate staffing to provide high care (83 per cent) and dementia care (63 per cent) and a lack of experience and qualifications among staff (61 per cent), according to the survey conducted by the Australian Nursing and Midwifery Federation.
The National Aged Care Survey 2019 involved 2,775 aged care staff including nurses, personal care assistants, personal care workers, assistants in nursing and enrolled nurses from around the country.
Elsewhere in the survey more than half of respondents reported inadequate time for bathing residents (56 per cent) and providing assistance at meal times (53 per cent).
Staff also reported they were victims of abuse, bullying and harassment and the report found workers were unfairly blamed by employers for providers' own inadequacies.
Survey participants also reported being intimidated by management, ongoing excessive workloads, incidents of violent and aggressive behaviour, especially towards staff caring for residents with dementia.
ANMF federal secretary Annie Butler said the findings indicated a lack of responsibility from the government and providers.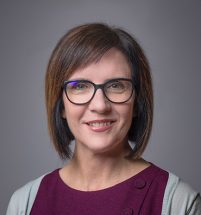 "It presents a bleak picture of aged care in Australia and points to a clear abrogation of duty by governments and aged care providers," Ms Butler said.
She said aged care staff dealt with overwhelming workloads that had negative consequences on their physical and emotional health.
"Despite their best efforts and intentions, staff simply cannot manage the workload demanded of them.
"They also identified feeling the increasing pressure of being held responsible for the failings of the aged care system rather than the system itself and the authorities who are meant to be responsible for ensuring its safety and quality being held accountable," Ms Butler said.
She said nurses and carers have become scapegoats for the abuse and neglect.
Peaks concerned

Leading Age Services Australia CEO Sean Rooney said care staff were feeling the pressures of an aged care system falling behind community expectations.
"The aged care system settings have not kept pace with the changing needs and expectations of the growing number of older Australians. This is placing further pressure on providers and frontline staff," Mr Rooney told Australian Ageing Agenda.
"Our industry wants more staff. We want our staff to be adequately skilled and qualified and we want our staff to be appropriately remunerated. The Aged Care Workforce Strategy provides the pathways to realise some of these outcomes. However, Government policy and funding settings are lacking," he said.
He said most aged care residents are positive about the care they receive "but often quality is only preserved at the expense of unsustainable burdens on provider finances and staff."
Workforce presents some of the most complex challenges and opportunities for aged care in Australia, said Patricia Sparrow, the CEO of fellow peak body Aged and Community Services Australia.
"It is clear though, that in the delivery of quality care and services they are our most valuable asset and there must be a greater investment in their development," Ms Sparrow told AAA.
"We are feeling very positive about what the additional scrutiny of the royal commission is going to mean for outcomes in this area. But this doesn't change the fact that there is an urgent need to respond right now," she said.
The Aged Care Guild CEO Matthew Richter said all aged care staff deserved a positive and safe workplace.
"As with all Australians, our aged care workers have the right to work in a safe environment, free from abuse, bullying and harassment," Mr Richter told AAA.
Without it, the shortfall of staff the sector is experiencing will worsen when it actually needs to increase by more than 150 per cent by 2050, he said.
"The negativity being expressed towards our workforce is only going to make the job of meeting future demands even harder," Mr Richter said.
He said all aged care staff, including nurses and personal care workers are key to ensuring older Australians receive quality care.
Other concerns raised by aged care staff include:
current commonwealth funding levels (51 per cent)
greater transparency/accountability for funding (38 per cent)
quality and amount of food for residents (36 per cent).
The ANMF will release a companion report soon with findings from a survey it conducted with the broader community.
Access the report here.
Comment below to have your say on this story
Subscribe to Australian Ageing Agenda magazine and sign up to the AAA newsletter