In a submission to the Fair Work Commission regarding the aged care work value case, the federal government has committed to funding a 15 per cent wage increase for direct care workers.
However, there are caveats – the wage hike will be phased in over two stages and staff will have to wait 18 months before they receive the full amount.
Direct care staff will receive a 10 per cent pay rise from 1 July 2023 with a further increase of the remaining 5 per cent kicking in from 1 July 2024. The deal also includes superannuation payments, worker's compensation costs and payroll tax.
"The Commonwealth supports the proposed interim increase and is committed to funding the full interim 15 per cent increase to minimum award wages for direct care workers, including on-costs incurred by aged care providers in all Commonwealth-funded aged care," reads the submission, which was lodged on Friday.
"This timing will allow the Commonwealth to implement the proposed interim increase appropriately through its various aged care funding mechanisms," continues the submission.
"Commencement from 1 July 2023 will also allow implementation of the interim increase to align with the annual indexation of aged care programs, scheduled funding changes to aged care program arrangements and the minimum wage uplift flowing from the annual wage review."
Meanwhile, also on Friday, industry stakeholders submitted a joint statement to the FWC, calling for the 15 per cent increase to be paid in full "as soon as possible."
"This increase in pay rates is not to be phased in over time and instead should occur from the first full pay period on or after a specific date," read the statement, signed by:
Aged & Community Care Providers Association
Anglicare Australia
Australian Nursing and Midwifery Federation
Baptist Care Australia
Catholic Health Australia
Council on the Ageing Australia
Health Services Union
Older Persons Advocacy Network
The Australian Workers' Union Queensland Branch
UnitingCare Australia
United Workers Union.
"Funding must be provided to aged care employers by the Commonwealth Government on and from the operative date of any increase to ensure that they can afford to pay the increased pay rates," continued the statement.
"We need to pass on pay rises to our staff as soon as possible."
In its own statement, industry peak ACCPA repeated the call for the pay rise to be paid in full.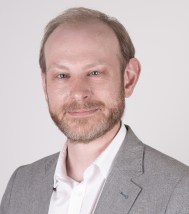 "We welcome the government's decision to deliver on their election commitment to fully fund the pay rise and to include employee on costs like superannuation, worker's compensation and payroll tax," said ACCPA CEO Tom Symondson. "However, we are concerned that the pay rise is to be split into two parts and that workers will have to wait until 1 July 2023 before the first increase and a year later to get the second.

"We are experiencing a workforce crisis now and we need to be able to pass on pay rises to our staff as soon as possible to recognise their incredible contribution and to give them the confidence to remain in our sector."

Addressing the fact that the pay deal only applies to nurses and personal care workers, Mr Symondson said: "We expect to see further stages of the FWC work value case early next year to address the work of kitchen, laundry, recreation activities and administrative staff who were not included in the initial decision to award a 15 per cent pay increase."
'A bitter pill'
Meanwhile, the peak body representing Catholic aged care providers Catholic Health Australia said the Commonwealth Government's decision to postpone desperately needed wage increases into the near future is a "bitter pill" for aged care workers to swallow.
It was "critical", said the peak in a statement, "that aged care workers receive a boost to their wages as soon as possible to ensure a stable and skilled workforce that delivers high quality care to older Australia."
CHA's aged care director Jason Kara said the primary reason the sector has difficulty attracting and retaining skilled staff was due to low wages – a situation only worsening with cost-of-living pressures.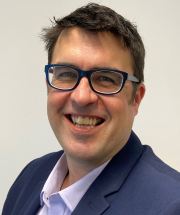 "Both the royal commission and the FWC have accepted aged care workers are underpaid and that this is a key reason we are experiencing a crisis in recruiting and retaining staff," said Mr Kara. "The government recently welcomed the FWC's interim pay decision as desperately needed and thoroughly deserved but now it has been delayed, we want to know why?"
Mr Kara added: "This is a really bitter pill for aged care workers to swallow right before Christmas and is a real disappointment for our members and their hard-working staff."
In the statement, CHA reiterated its support for the full 25 per cent pay increase that had been asked for by the unions and other stakeholders – not just for direct care workers but for all aged care workers, and for it to be paid immediately.
Mr Kara said the feeling of optimism that accompanied the swearing in of the new Albanese Government was fading as the sector remained stuck in ongoing crisis and perpetual reform.
"The government bought a lot of goodwill with its promise to fund the aged care wage case but now is the time to pay the bill," he said. "There is nothing standing between pay equity for aged care workers but government support."
"18 months will be too long for some workers to wait."
Also voicing disappointment that workers won't be receiving a pay rise sooner, the Aged Care Workforce Industry Council nevertheless signalled its "qualified support" of the wage increase.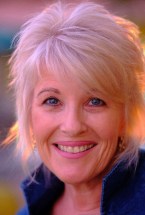 "We understand the challenges and costs of implementing a full 15 per cent pay rise immediately," said ACWIC chair Libby Lyons. "Aligning the pay rise with the start of the financial year and planned reforms will reduce the potential administrative burden on providers and employers, which is a significant concern in a sector that is undergoing major transformation."
However, Ms Lyons added: "We acknowledge that this is a bitter blow for affected workers, many of whom are struggling to make ends meet in these challenging times, with ever-increasing costs of living due to high inflation and interest rates.
"Ultimately, staged improvements to wages will assist with the retention and attraction of direct care workers, but I think that 18 months will be too long for some workers to wait, and we may well see more workers exit the sector in the meantime" Ms Lyons said.
Ms Lyons also expressed concern regarding the lack of clarity on pay rises for other essential care workers. "Lifestyle workers and food services staff, including head chefs, should have a 15 per cent interim increase applied to their pay rates at the same time as direct aged care workers, and encourage the government to address this quickly," she said.
Noting that the pay deal included superannuation and workers' compensation, and pointing to the recent changes to the Fair Work Act – which entitles workers to equal remuneration for work of "equal or comparable value", eliminating gender-based undervaluation of work and addressing gender pay gaps – Ms Lyons said the ACWIC was "very pleased to see progress towards pay equity."
"Eliminating wage discrimination based on gender is especially important in aged care, where nine out of 10 employees are women. These changes to the Fair Work Act are another step towards bolstering the aged care sector as a great place to work."
Nonetheless, added Ms Lyons, with the aged care industry still facing a potential employee shortfall of up to 110,000 frontline workers by 2030, aged care was still "struggling" and the 15 per cent pay deal was essentially the industry playing "catch up" with other sectors.
"We will continue to work with government to address the critical shortage of aged care workers, and to equip the aged care workforce to deliver the care that older people, their families and carers expect."
Comment on the story below. Follow Australian Ageing Agenda on Facebook, Twitter and LinkedIn, sign up to our twice-weekly newsletter and subscribe to AAA magazine for the complete aged care picture.