Aged care peaks welcome the initiatives announced in last night's federal budget but say it is a missed opportunity to address the urgent issues in the aged care sector.
The budget handed down by Treasurer Josh Frydenberg provided some positive initiatives for residential aged care but predominantly focused on tax cuts and a bigger surplus that has left provider peak bodies "disappointed".
The aged care budget provides $724.8 million over five years from 2018-19 under the More Choices for a Longer Life initiative, however about half of this funding is for the current financial year and for measures announced in February.
Aged care peak body Leading Age Services Australia CEO Sean Rooney said the federal budget was a "missed opportunity" to meet the changing needs of older Australians.
"The government's decision to focus on tax cuts and a bigger surplus means it has missed the opportunity to meet the needs of the 120,000 older Australians on the home care wait list and provide sustainable residential care funding that covers the rising costs of delivering quality care," Mr Rooney said.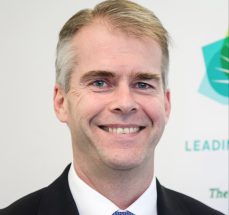 He said budget showed the government had no strategy to improve aged care right now.
"We acknowledge the investment in aged care announced tonight but with a $7.1 billion surplus, many aged care providers and the older Australians they serve will be rightly disappointed.
"We support measures to improve compliance and increase quality in the sector but the government needs to work collaboratively with industry and focus on improving practices and providing adequate resources," he said.
Mr Rooney said the government must commit to rapid and fundamental funding reform to meet the needs of the growing number of older Australians.
"The initiatives announced tonight and in recent months will go some way to meeting the needs of older Australians and alleviating some issues facing the sector, more still needs to be done to appropriately resource affordable, sustainable, quality aged care and services," Mr Rooney said.
Gaps remain in the system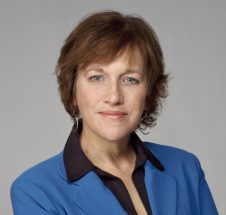 Elsewhere provider peak Aged and Community Services Australia CEO Pat Sparrow welcomed funding for aged care initiatives including $2.6 million to support the implementation of the Aged Care Workforce Strategy, however she said there were still gaps that needed to be addressed.
"The government has responded to increased scrutiny of aged care with a number of compliance and regulatory initiatives, but the hard reality is that so far we've really only seen stop gaps," Ms Sparrow said.
"Within the next decade we are going to need big reforms in response to the challenges and opportunities presented by our ageing nation," she said.
Consumer peak body COTA Australia chief executive Ian Yates also said there were some good measures announced in the budget however there were also "gaping holes."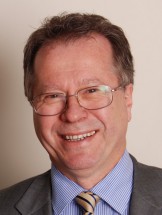 "We need a more integrated, robust and better resourced strategy to ensure government remains focused on the opportunities of Australia's ageing population," Mr Yates said.
Australian Nursing and Midwifery Federation federal secretary Annie Butler said the budget provided a "patchwork of fragmented solutions."
"There is no funding, no plan and no guarantee that this budget will lead to improvements in quality and safety in aged care and there is definitely no support for the aged care workforce which is currently, under enormous pressure, just managing to hold the system together," Ms Butler said.
"There is no genuine support to assist the nursing and midwifery workforce working in this system,"she said.
GPs and rural health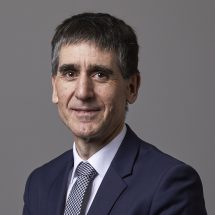 Elsewhere, Australian Medical Association president Dr Tony Bartone said the government delivered a strong health budget and welcomed the retention of the Aged Care Access Incentive, which provides incentive payments to general practitioners to encourage more services in aged care facilities.
Rural health peak body National Rural Health Alliance CEO Mark Diamond said the budget failed to address the shortage of allied health professionals including nurses outside metropolitan areas.
"There was nothing in the budget to address the critical workforce shortage or to get them where they are so badly needed," Mr Diamond said.
Related budget coverage
Surplus budget lacks relief for residential providers
Budget disappoints home care stakeholders
Comment below to have your say on this story
Subscribe to Australian Ageing Agenda magazine and sign up to the AAA newsletter