"We have to do it once and we have to do it well," that was the key message on home care reform given to providers by the aged care minister this week.
Addressing sector stakeholders during a post-budget webinar on Wednesday hosted by the Department of Health and Aged Care, Minister for Aged Care Anika Wells explained the reasoning for the decision to push back home care reform by another 12 months.
"When you only have one shot at this every few decades – which has been the experience of people in aged care and who have experienced significant reforms to aged care – we have to do it once and we have to do it well."
It was announced Tuesday in the budget that the Support at Home Program would be postponed until 1 July 2025. This is the program's second postponement. It was initially due to be implemented July this year but was pushed back to 1 July 2024 following stakeholder concerns.
Ms Wells said sector stakeholders recommended a further delay. "We have moved the date back to 1 July 2025 – that is in direct response to stakeholder requests … all the feedback I was getting from everybody that's probably on the line is that there were various elements of [Support at Home] that people weren't happy enough with."
She added: "So for us to put the line in the sand and deliver it as is for 1 July 2024 didn't seem like it was going to satisfy our critical stakeholders."
Ms Wells said the decision to delay "demonstrates that we've listened to what you've been saying."
While some providers may be disappointed in the postponement, in the scheme of things, 12 months wasn't a huge wait, said Ms Wells. "I think we all appreciate that this is once-in-a-generation reform. It takes federal governments decades to get the momentum and the impetus to reform aged care."
Despite providers agreeing that the need for reform is "critical and urgent", Ms Wells admitted that "the pace of it has been difficult for people to maintain." The postponement, she added, "allows people to deliver what we have reformed already."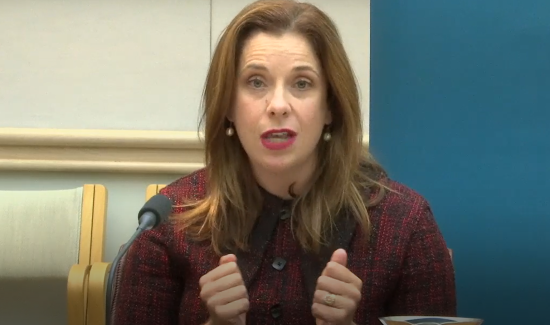 An aged care taskforce will be created to – among other things – establish a sustainable aged care funding system and inform the final design of the Support at Home Program.
There are a number of crucial areas of the Support at Home program to be fleshed out, Ms Wells told the online audience ­– such as service lists, sustainable pricing, and determining how providers can best deliver acute care in the home.
"So that is what we will be doing – we'll be co-designing those elements with you over the next year so that we can deliver Support at Home as everyone wants it for 1 July 2025," she said.
It was important that stakeholders provided input in the process, said Ms Wells, because "they didn't feel like that they had that experience already."
The taskforce will be formed within weeks and deliver outcomes quickly, said Ms Wells, "we hope, for MYEFO [mid-year economic and fiscal outlook]."
Ms Wells said she wanted a home care program "that actually encourages innovation and encourages excellence in the system rather than just funnel taxpayer money around the system."
Ms Wells said the department had already had stakeholders express interest in joining the taskforce. She invited others to participate: "Now is the time to come forward with your ideas … I genuinely think this is an opportunity for us to do this really well."
Comment on the story below. Follow Australian Ageing Agenda on Facebook, Twitter and LinkedIn, sign up to our twice-weekly newsletter and subscribe to AAA magazine for the complete aged care picture.