All aged care providers will be assessed under the new standards from July and they have been advised not to expect the transition period to continue beyond this date.
However, the quality commission said it has the ability to respond proportionately to identified issues including based on a provider's history of compliance.
Just over a month out from the 1 July start date of the sector's new, consumer-focused and single set of aged care standards, some of the guidance material for them and related new rules is still being developed.
This was in part behind a discussion at the Governance in Aged Care Conference in Sydney this week about whether there would be a soft introduction to the new standards and a continuation of the transition period beyond 1 July.
CEO of provider peak body Aged and Community Services Australia Patricia Sparrow confirmed to delegates that providers would definitely be assessed as to whether or not they met the new requirements from 1 July.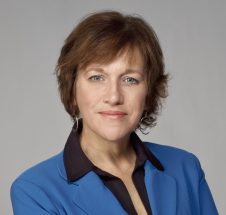 However, she noted delays in supporting information and called for a collaborative approach with government regarding the introduction of the standards.
"Providers have been working hard to be ready for this but with less than six weeks to go there are still elements that have not been finalised, for example the Open Disclosure Framework. And in some cases there is a need to clarify specific details," Ms Sparrow told Australian Ageing Agenda.
She said providers across the country would need to train some 350,000 staff to ensure the regulations were implemented well.
"We will need to work collectively as providers with government to ensure the regulations are effectively introduced with better outcomes for the people we serve, but also acknowledging the issues and limitations providers are facing in implementation given some elements are still being finalised," Ms Sparrow said.
Proportionate responses
Aged Care Quality and Safety Commission executive director of industry engagement and communications Pam Christie reiterated the message that the standards were the legally enforceable regulation the commission was obliged to regulate against from 1 July.
"The [additional] guidance material is being developed and it will be developed by 1 July. And it is guidance so we are not being prescriptive about how your clinical governance has to be," Ms Christie told delegates.
She said the commission and everybody expected there would be a certain amount of non-compliance and that the rules prescribed how they responded.
It will continue to include notifying the provider and setting a timetable for improvement and considering serious risk and notifying the department, Ms Christie said.
"But we do have the ability to be proportionate about how we respond to that," Ms Christie told delegates.

"If there is an isolated incidence of non-compliance and the provider has a good history of compliance then that response is going to be different to if we find serious risk and have a concern about health and safety."
She said there seemed to be consensus that the timetable for improvement was always three months and involved follow up visits from the commission and would always be that way.
However, she said the commission was looking at how it could nuance the timetable.
"If it is a minor issue [that] it is easy to rectify and the provider is indicating their willingness to do so and has good risk processes is in place, it may be something that we deal with as a desk audit rather than a follow up visit. We are trying to unpack what that proportionate response will be," she said.
Ian Yates, CEO of consumer advocacy COTA Australia, said providers have known what the new standards would be for a long time so there should be no delay in being assessed against them after 1 July.
However, he said he has had conversations with the commission about the action they might take in relation to getting improvement and that he supported a measured approach.
"Clearly if it is a significant breach of a standard then the action has to be what it is always is," Mr Yates told AAA.
"But if it is actually a matter of interpretation or a matter of really trying hard but not quite getting it right, then giving providers room for improvement is in keeping with where we are going on a more measured and scaled way of dealing with accreditation anyway.
"But even that should have a time frame around it and it shouldn't be longer than 12 months," Mr Yates said.
Update on additional guidance material
The Aged Care Quality and Safety Commission confirmed on Monday 3 June that "additional guidance on clinical governance and open disclosure will be available on the commission's website in the next few weeks."
To assist in understanding the new standards, the quality and safety commission is encouraging all providers to join a webinar it is holding with the Department of Health on 6 June on aged care reforms including the new standards.
Providers will have an opportunity to have their questions answered.
Find out more about the webinar found here.
Information for providers about the new standards including existing guidance material and other compliance matters is available on the commission's website here.
This story was updated following a clarification from the quality and safety commission.
Comment below to have your say on this story
Subscribe to Australian Ageing Agenda magazine and sign up to the AAA newsletter