Implementing modified tai chi and yoga programs into aged care facilities enhances residents' quality of life through improved physical, emotional and intellectual wellbeing, according to Auckland University of Technology research.
The research published recently in the Journal of Clinical Nursing aimed to identify the appropriateness and acceptability of modified tai chi and yoga in Australian aged care facilities.
The program was designed by tai chi and yoga trainers, researchers in senior health and general nursing and aged care staff to ensure its safety and that it suited frail residents and their individual abilities.
The research, conducted in a 108-bed aged care facility in Newcastle, NSW, involved 16 residents aged 66 to 92, three aged care staff and half-hour tai chi and yoga classes twice a week for 14 weeks.
Lead researcher Dr Padmapriya Saravanakumar said residents found the program and activities appropriate, feasible and holistic for the mind and body.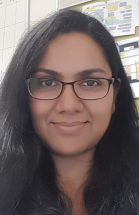 "This is significant especially as older adults in residential aged care settings have fewer active opportunities owning to age and health-related functional limitations," Dr Saravanakumar told Australian Ageing Agenda.
The overall theme of comments from participants at the completion of study was an appreciation of the mind-body approach of the exercise, the study found.
In feedback, residents involved the study described the programs as slow and mindful, new and exciting, gentle but rewarding and calming and relaxing, said Dr Saravanakumar, a lecturer in nursing at the school of clinical sciences at Auckland University of Technology.
Prior to the research, the aged care facility had offered other exercises to residents including seated group physical activities and access to a gym, however most felt they were only able to participate to some extent due to fears of falling and exhaustion, she said.
"The unique mind-body approach of yoga and tai chi and the sense of safety it provided must have helped the participants view this holistic exercise positively," Dr Saravanakumar said.
She said the study found tai chi and yoga benefited residents through improved confidence, balance, posture and body awareness.
"The participants reported experiencing benefits from the exercise and enjoyment from the company of other residents. They also felt a sense of purpose in engaging actively, contributing suggestions to the instructors and in looking out for their peers," Dr Saravanakumar said.
She said supporting research and evidence-based interventions are among the ways aged care facilities can explore opportunities to provide active ageing opportunities for residents.
Access the paper, Tai chi and yoga in residential aged are: Perspectives of participants: A qualitative study here.
Comment below to have your say on this story
Send us your news and tip-offs to [email protected] 
Subscribe to Australian Ageing Agenda magazine and sign up to the AAA newsletter