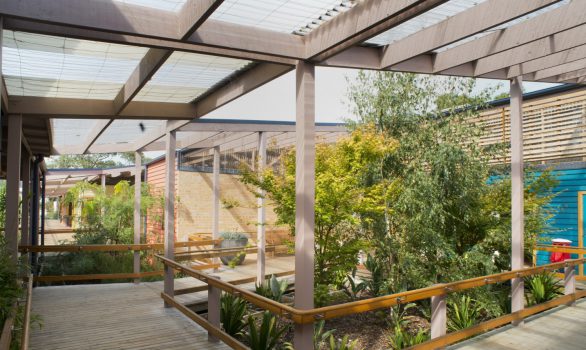 Melbourne residential aged care facilities are helping to research whether exposure to trees, gardens and plants in aged care can help reduce depression, anxiety and other mental health issues amongst residents.
Basis for the research includes studies that have shown admission to aged care can be stressful and that 32 per cent of aged care residents had depression.
Professor Takemi Sugiyama from the Australian Catholic University's Institute of Health and Ageing has developed a greenery project within a larger NHMRC-funded project, the Program to Enhance Adjustment to Residential Living (PEARL).
PEARL is an intervention program to assist older adults transition to residential aged care and designed specifically to improve quality of life and emotional wellbeing in older adults new to permanent care.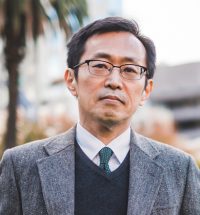 "I'm examining to what extent the presence or amount of greenery in residential aged care facilities protects against newly-admitted residents' decline in mental wellbeing," Professor Sugiyama told Australian Ageing Agenda.
"Research shows that visual exposure to greenery has assisted in recovery from stress and that garden use was associated with lower levels of agitation among those with dementia in residential care."
However, he said there was little research on the link between greenery and mental health, especially depression, in aged care residents.
Professor Sugiyama's project aims to measure such responses through a longitudinal observational study involving older adults newly admitted to facilities that are part of the PEARL project.
"Starting with three participating facilities in Werribee, Frankston and Croydon, we will collect data from over 100 residents in 14 facilities on the amount of greenery and participants' mental health".
The amount of greenery will be measured via photographs in two settings including the residents' own room as well as a common area, such as the lounge, dining or corridor.
A photograph will be taken for each window in these areas and the percentage of greenery will be identified for each window pane using image-processing software.
Greenery will be classified into two types on-site, such as courtyards and gardens within the facility site, and off-site including parks, trees, hedges and gardens outside the site.
The project will also measure participants' mental health outcomes including depression, anxiety and stress at admission and three months later.
Influencing factors
Various elements can influence residents' mental health, Professor Sugiyama said.
"At the facility level, they include the number of residents and staff, the size of the facility, lighting, and the frequency of activities for residents.
"Mental health issues such as depression are common among residents in aged care facilities and over-reliance on medications is reported," he said.
"While it is already known that horticultural or garden therapy provides mental health benefits to aged care residents, this approach works only for those who are able or willing to attend therapy sessions and requires financial and human resources to implement on a long-term basis.
"Greenery that can be visible from resident's own room, lounge and dining areas does not need much effort to maintain.
"If found effective, greenery can be a reasonably inexpensive option for aged care providers to address mental health problems among residents," he said.
Professor Sugiyama hopes his work will provide the research that shows the mental health benefits of greenery in aged care.
This story has been updated for clarity.
Comment below to have your say on this story
Send us your news and tip-offs to editorial@australianageingagenda.com.au 
Subscribe to Australian Ageing Agenda magazine and sign up to the AAA newsletter