Aged care peaks have welcomed the Commonwealth Government's probe into the costs of providing residential aged care to people with varying needs, but have called for a more comprehensive look at aged care costs and funding.
Minister for Aged Care Ken Wyatt announced the Residential Aged Care Resource Utilisation and Classification (RUC) study to help guide long-term reform in sector funding on Tuesday.
The study will be conducted by the Australian Health Services Research Institute at the University of Wollongong and build on the Alternative Aged Care Assessment, Classification System and Funding Models report completed earlier this year.
As reported by AAA, that report recommended a "costing and classification study" to "determine the proportion of costs that are fixed and variable" to inform the proposed activity-based model of funding (read that story here).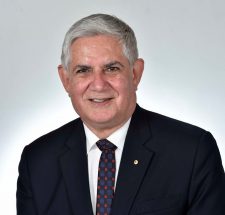 It is the first time relative costs have been systematically studied since the 1990s, Minister Wyatt said.
"Understanding how resident characteristics drive care costs, what costs are common for all residents and what impact the location and size facilities has on costs, will help us better design the funding system," he said.
According to the announcement, key questions the RUCS will help answer include:
What characteristics of residents drive their care costs?
How can residents be best classified into groups with similar care needs and costs?
Will a different classification system facilitate more equitable residential care funding into the future?
Providers respond

While the investigation has been welcomed by provider peaks, it falls short of the comprehensive cost-of-care study the sector has long been calling for.
ACSA chief Pat Sparrow said the study offered a chance to glean some valuable insights, but a broader focus on system costs was also necessary.
"Our hope is this study of relative costs will feed into a better understanding of residential aged care costs and help to inform a future model of aged care funding that is both stable and sustainable," Ms Sparrow told AAA.
However, she said as a relative resourcing study, the focus would only be on the existing level of funding.
"There remains a need for a broader community discussion about the overall quantum of funds, the public and private mix of those funds and how the quality of care desired can be afforded," Ms Sparrow said.
Aged Care Guild CEO Cameron O'Reilly agreed that the study was a worthwhile initiative, and would inform the exploration into ACFI alternatives.
"However, any comprehensive cost of care study should consider both the full costs of home care and the costs of acute care – what might be called the adjacent services to residential aged care," Mr O'Reilly told AAA.
"This would help inform discussion about the best and most cost-effective ways to meet aged care needs. A full understanding of acute care costs would also underline the societal cost of under-funding aged care in a manner that leads to increased hospitalisations, such as bed blocking," he said.
Leading Age Services Australia CEO Sean Rooney reiterated calls for a more sustainable and stable funding model for aged care to be developed.
"The study must address funding sustainability and consider the many elements that make up the true and full cost of the provision of aged care services," Mr Rooney told AAA.
Minister Wyatt said there has been a positive response to invitations to participate in the study, which was expected to be completed within 12 months.
The Federal Budget has allocated $18.6 billion to aged care in 2017-18, including $12.5 billion for residential care.
Comment below to have your say on this story
Send us your news and tip-offs to editorial@australianageingagenda.com.au 
Subscribe to Australian Ageing Agenda magazine and sign up to the AAA newsletter