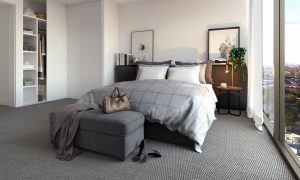 Industry superannuation fund First State Super has expanded an affordable housing initiative to Victoria to help people working in health, aged care and other community service roles live closer to where they work.
The initiative aims to address housing stress in Melbourne among key workers including nurses, aged, disability and child care workers, teachers and those working in police and emergency services.
The super fund has acquired 55 affordable rental units in Moonee Ponds, six kilometres from Melbourne's central business district, which adds to 148 properties it has across four suburbs in Sydney.
Eligible workers, who are not required to be members of the fund, will be able to rent the Melbourne units at 80 per cent of market rate.
First State Super head of income and real assets Damien Webb said the initiative allows key workers to rent properties at an affordable price closer to their work.
"With the property market having some stumbles in the last two to three years, there was an opportunity for us to engage with developers and the property markets to purchase a number of high quality, recently built or soon to be built apartments, and negotiate a reasonable and attractive entry price," Mr Webb told Australian Ageing Agenda.
He said the program addresses longstanding issues in Australia including housing affordability, long commute times and safety.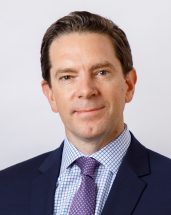 "We wanted to show that with our resources… we could seek to address this issue of key workers having to commute long hours and less hours with their families," Mr Webb said.
"Quality lodging closer to their workplace is not just productivity and a family issue, it's also a safety issue," he said.
"A lot of these workers have shift work, sometimes they leave at 2am, late at night, and for them to travel long distances can be a concern for them," Mr Webb said.
The super fund has partnered with community housing provider Evolve Housing and its real estate agency arm Echo Realty to assist with advertising, renting and application processes.
"There is some income and assets testing to test for the key worker eligibility criteria and that is done by Echo Reality and then we on board the tenants and screen for the tenants," Mr Webb said.
The initiative first launched in July 2019 in Sydney with 61 residential units in Epping.
The New South Wales portfolio also includes 35 residential units in Hurstville, 17 in Waterloo and 35 in Northmead.
Construction on the next project project is due to commence soon in Miranda.
The super fund's total commitment to affordable housing is nearly $200 million across both states, Mr Webb said.
There is also potential to expand the initiative to other states, he said.
Find out more here.
Comment below to have your say on this story
Subscribe to Australian Ageing Agenda magazine and sign up to the AAA newsletter