Aged care peak body Leading Age Services Australia has partnered with consultancy group Mercer to get a better understanding of the aged care workforce at the organisational level.
The benchmarking study aims to provide insights into a range of workforce factors including staff costs, rostering, hours per residents, training and incident reporting.
It will also look at staff qualifications, turnover, vacancy rates and absences.
LASA CEO Sean Rooney said the study has been co-designed with input from aged care providers.
"[W]e have incorporated their on-the-ground needs into the study's design to ensure the outputs provide meaningful insights into organisational workforce performance," Mr Rooney told Australian Ageing Agenda.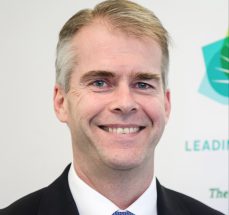 He said a strong workforce strategy underpinned by meaningful data was essential to demonstrate the kind of reform that was necessary.
LASA plans to undertake the study semi-regularly and at least once a year, Mr Rooney said.
Mercer career leader Garry Adams said strong data is key to delivering better services.
"With robust data as the bedrock of informed decisions, those in the sector can make a real difference and create a better framework for its workforce – and the ageing – to thrive," Mr Adams said.
Mr Rooney said this benchmarking survey complements rather than repeats other aged care workforce surveys such as the five-yearly he Department of Health Aged Care Workforce Census and Survey and research planned by the Aged Care Workforce Industry Council to follow up the findings reported in A Matter of Care.
Survey participants can opt to receive an individual report with specific metrics related to their organisation.
The final report, which will be available on 18 May, will also be provided to the Australian Government.
The survey closes on 12 March.
Find out more on the Aged Care Workforce Benchmarking Report here.
Comment below to have your say on this story. Subscribe to Australian Ageing Agenda magazine and sign up to the AAA newsletter