Focus on delivering the most effective and efficient operating model you can and understanding what changes are coming.
That's the advice industry leaders have for home care providers as they continue their preparations for the next wave of reforms coming their way. Key changes include a new and streamlined in-home care program commencing July 2024 along with a new Aged Care Act and regulatory model to support both.
However, the slated start of the transition to the new in-home program – July 2023 – is only months away. Are you ready? While waiting on the final details of the design of new in-home care program – which is expected to be revealed with the May federal budget – providers need not sit idle.
There are things that have never changed through previous successive reform programs and won't change as a result of this one either, said Pride Living principal consultant Jason Howie.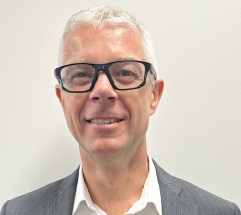 "The single most important thing that never changes in relation to the reform program is the underlying service model," Mr Howie told Australian Ageing Agenda.
"So every organisation needs to be focused at the moment on delivering the most effective operating models they possibly can and as efficiently as possible because they'll be rewarded for that regardless of what the system is like," said Mr Howie, who was chief executive officer of home care provider KinCare for 21 years until last September.
Mr Howie – whose current role involves a particular focus on home care strategy and governance in the changing regulatory environment – will speak at next week's webinar hosted by AAA about where the home care reforms are taking the industry and how providers can best position themselves within that.
This free online event – Deep Dive into Home Care Reforms – will involve a robust discussion on the compliance, governance, workforce, and technology considerations home care providers need to know.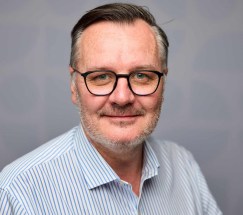 Other speakers include Epicor regional vice president of Australia and New Zealand Greg O'Loan. Mr O'Loan – who has over 30 years of experience in enterprise technology sales, marketing, and operations – also encourages providers to prepare while they wait.
"Understand what changes are coming with the experts within your organisation – if you don't have them, get advice – prioritise and then understand the timeframes you're working to," Mr O'Loan told AAA.
Mr O'Loan – whose role includes helping aged care providers drive business transformation, operational efficiency and growth – is particularly keen to discuss the compliance changes coming and how the industry can prepare for them.
The third speaker at next Wednesday's webinar is Home Caring Group chief operating officer Michaela Brown.
Ms Brown is a home and community care sector veteran of 20 years with an in-depth understanding of the reforms underway and experience with an end-to-end technological approach that promotes compliance and operational excellence.
Please join us for the discussion – facilitated by Australian Ageing Agenda and Community Care Review editor Natasha Egan – on Wednesday 1 March from 1pm – 2.30pm AEDT.
Find out more and register for Deep Dive into Home Care Reforms here.
Comment on the story below. Follow Australian Ageing Agenda on Facebook, Twitter and LinkedIn, sign up to our twice-weekly newsletter and subscribe to AAA magazine for the complete aged care picture.