From software applications to mobile and medical devices and the Internet of Things, technology is increasingly being used to support and improve the care of residents.
In the forthcoming July-August edition of Australian Ageing Agenda we will look at what apps, software and other tools aged care organisations are implementing that assist frontline residential staff to provide the best in clinical, personal and social care.
We talk to experts, innovators and providers about the technology that is helping organisations achieve better care outcomes in areas such as medication management, falls prevention, health monitoring, wound prevention and management, personal care and mental health support and social wellbeing.
Our report looks at:
technologies available now and the benefits they offer
a ground-breaking trial underway
the challenges of implementing new technology and tips for overcoming them
Customer service
Elsewhere, we look at customer service and engagement, a priority for providers in this competitive era of aged care service delivery.
We talk to industry experts and providers about how to attract and better engage with current and potential clients, including about the latest marketing methods that are proving successful.
We also look at areas of service delivery that providers can focus on to better serve their existing residents, such as food and catering, personal and common entertainment options and social activities that take place in and away from the facility.
Worker safety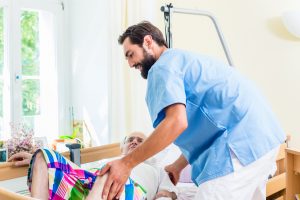 This issue we also report on new programs, technology and other initiatives that enhance the safety of people working in residential aged care.
We will look at the latest equipment for improving manual handling, protective clothing and safety wear for staff and personal security solutions, which providers are using.
We also hear from a provider about its new whole-of-organisation program to improve workplace safety and the impact it is having on reducing injuries among staff.
If you have a story to tell or expertise to share on these topics, please get in touch.
Email editorial submissions to negan@intermedia.com.au
Send advertising enquiries to advertise@australianageingagenda.com.au