Payments of residential aged care subsidies under the new Australian National Aged Care Classification funding model "may take longer than usual," Services Australia has told Australian Ageing Agenda.
AAA approached Services Australia – the government department responsible for processing the payments – after it had received reports of delays.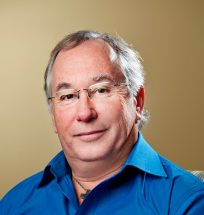 Mark Sheldon-Stemm, CEO of Western Australian aged care provider ValleyView, told AAA: "We applied for the funding on 2 November for the October payments, which are now under AN-ACC, and the status is – still processing. We have called [Services Australia] continually and all they say is – they are working on it. They owe ValleyView over $200,000 for October and the advance for November."
In response, Services Australia told AAA it was taking "a measured approach" to managing payments. It had, said a spokesperson, "issued advice to residential aged care providers on 25 October outlining the approach to processing claims, including additional verification to ensure payment accuracy."
As a result of the extra precautions, claim approvals "may take longer than usual." However, the delay is expected to be short-lived, said the spokesperson. "The agency will return to normal processing times for the second month of AN-ACC claims."
According to peak body the Aged & Community Care Providers Association, VallyView isn't the only provider that has been waiting on claims: "ACCPA has been receiving a few queries from its members over the past few weeks about delayed payments, which ACCPA support staff have escalated to Services Australia on a case-by-case basis," AAA was told.
On a positive note, Mr Sheldon-Stemm contacted AAA on Wednesday to say Services Australia had contacted him to say they had now processed VallyView's claim for October. "I have shaken the bushes on this one and received some quick response," he said. "The take-away message is – until you get serious, jump up and down about something, nothing happens."
Replacing the Aged Care Funding Instrument, AN-ACC came into play on 1 October and has caused concern and confusion since its inception.
In February, according to a report from aged care consultants Mirus Australia, providers were ill-prepared for the new funding tool and pessimistic about maintaining current funding levels and the readiness of government information systems.
AAA would like to hear from providers who are experiencing similar delays. Comment below or email editorial@australianageingagenda.com.au
Comment on the story below. Follow Australian Ageing Agenda on Facebook, Twitter and LinkedIn, sign up to our twice-weekly newsletter and subscribe to AAA magazine for the complete aged care picture.