RSL LifeCare's Fromelles Manor site in Lismore is "unliveable" due to the catastrophic floods in northern New South Wales with the facility out of action for up to nine months.
While all RSL LifeCare residents and staff are safe – the facility was evacuated last week – 20 Fromelles Manor residents are currently without permanent accommodation and a number of staff members have lost everything to the flood waters – which, at their peak, reached 14.4m.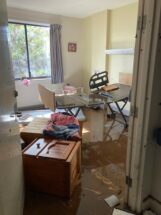 "The situation in Lismore is pretty dire," RSL LifeCare CEO Graham Millett told Australian Ageing Agenda. "Entire streets have been wiped out and literally thousands of people have been evacuated – our staff and residents among them."
A crisis management team is currently on the ground trying to secure residents alternative accommodation as far afield as Coffs Harbour, more than 200 kilometres away.
The Fromelles manor facility – normally home to 63 residents – has sustained "significant damage," said Mr Millett. "It will be essentially unliveable probably for the next six to nine months. It's a very long road ahead, no doubt about that."
Although the building's structure appears sound, a detailed assessment will need to take place along with contamination testing before a full clean up can commence, Mr Millett told AAA.
"Unfortunately, what that means is the residents and families can't access the property until we are sure that it's safe to do so – and that includes the collection of personal belongings," he said.
Senior staff are working with the various agencies – the ADF, the SES, the police, and the Department of Health – "to try and get recovery underway as soon as possible."
Community support has been tremendous, said Mr Millett. "We've all seen on the news the heroes who are dotted about the community. Personally, I can't thank all of them enough for what they've done."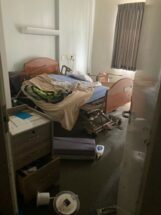 Meanwhile, the Fromelles Manor team are working hard "to make sure that residents are safe and their wellbeing is looked after," said Mr Millett. But obviously, he added, "it's a very, very difficult situation" for the residents. "Some are coping better than others. It's incredibly traumatic for all of them – both residents and staff."
Having worked extended shifts for days, the staff, said Mr Millett, are "fundamentally exhausted", while others have literally lost everything they own. "They've lost their houses, their cars, they've lost their treasured memories, photos – that's all gone," he said. "It's a situation I hope we never see again in our lifetime but, unfortunately, these sorts of climate events tend to be more frequent."
Main image: Fromelles Manor in Lismore has sustained significant flood damage
Comment on the story below. Follow Australian Ageing Agenda on Facebook, Twitter and LinkedIn, sign up to our twice-weekly newsletter and subscribe to AAA magazine for the complete aged care picture.