La Trobe University is calling for participants for an innovative project trialling three types of technology-based support for carers in rural communities.
The Virtual Dementia Friendly Rural Communities (Verily Connect) project, which last year secured $1.7 million in Commonwealth funding for trials in Victoria, South Australia and New South Wales, aims to increase support for carers of people living with dementia and memory loss in rural areas (read more here).
La Trobe has made the call for participants to mark this week's National Carers' Week.
The trial involves video conferencing, a specially-designed website and a smartphone app, along with local volunteers to assist participants to use the technology.
Principal investigator Professor Irene Blackberry said carers needed to be better supported and connected.
"Caring is a vital role that can be both joyful and demanding. We know that when carers are well supported, they are more able to manage any stresses arising from their caring role," said Professor Blackberry, director of La Trobe University's John Richard's Centre for Rural and Ageing Research.
There are 291,163 Australians involved in unpaid, informal care for people living with dementia, Professor Blackberry said.
She said carers need to be better connected with each other, especially in isolated communities.
"People who live in rural communities have less access to support services," Professor Blackberry said.
She said the Verily Connect project incorporates technology that will create an online network of carers.
"By creating a virtual dementia friendly rural community, we can eliminate geographical isolation and potentially reduce the need for expensive and disruptive residential care or multiple acute care admissions for people living with dementia," Professor Blackberry said.
The trial is investigating:
online peer support groups
access to support and information
face-to-face help through online technology.
Find out more information and how to participate here.
Also for National Carers Week, HammondCare's head of research Professor Chris Poulos told Australian Ageing Agenda about the importance of looking after the health and wellbeing of carers.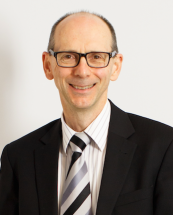 "Respite is all about giving someone a break and helps them to recharge their own batteries and to do practical things that they don't have time to do for their own wellbeing," Professor Poulos told AAA.
He said that many carers do not tend to their own health needs.
"Carers tend to neglect their own health and they tend to neglect their own wellness needs. Many people even have to give up paid employment to take on a full-time role of caring," Professor Poulos said.
It's important to educate carer's and healthcare practitioners on their own wellbeing, he said.
"Every attempt needs to be made to reinforcing caregivers that they do need to be looking after their own health as well and that's really important," Professor Poulos said.
National Carers Week runs from 14-20 October.
Comment below to have your say on this story
Subscribe to Australian Ageing Agenda magazine and sign up to the AAA newsletter