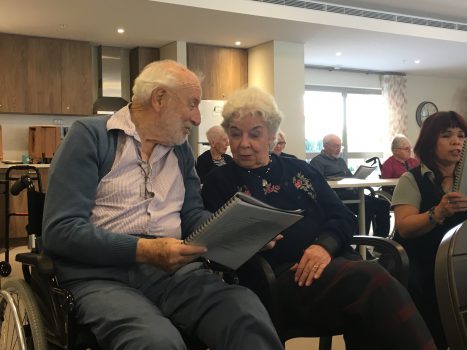 Choir conductor Dorothy Ebel is motivated by seeing the positivity singing and music creates for older people.
Dorothy Ebel, 73, has been singing all her life and says the best part about it is how it brings people together.
Ebel is the conductor of Rosewood Care Group's choir, which is made up of the residents at its aged care facility in Leederville, Western Australia. Together they sing hits such as Doris Day's Que Sera Sera, B.J. Thomas' Raindrops Keep Falling on My Head and Peter Allen's I Still Call Australia Home.
The choir was formed in September and meets fortnightly with Ebel for hourly sessions on Friday mornings. Ebel was invited by the provider to lead the choir after resident's requested an in-house singing group.
She says that she was honoured to be offered the part-time role to sing with the residents.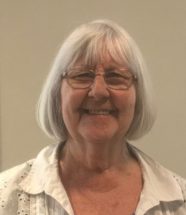 "I was absolutely chuffed to get invited," Ebel tells Australian Ageing Agenda.
"I come from a very musical family and I trained as a singer in my 20's. It's something I've always done, and I just love doing it," she says.
All residents at the facility are encouraged to join, including those with dementia, Ebel says.
"Every couple of weeks we go up into the dementia-specific wing and we sing especially for them, which is lovely because they sing along too."
Approximately 20 residents are involved with the singing group and sometimes staff join in singing the tunes, says Ebel. Singing songs that the residents grew up with has been a great way to engage with them, she says.
"We sing songs that were popular back in the day, especially the ones that were in movies, anything that came out in the 1950's."
One gentleman particularly enjoys singing Gerry and the Pacemakers' 1960's hit You'll Never Walk Alone, she says.
"The choir is voluntary and if the residents don't feel like being there on the day they're able to leave," she says.
"It's really good because only people who like singing come along, we're not foisting it on them if they don't want to be there. The residents are all very positive."
Singing brings out the best in the residents as music is important at all stages of life, she says.
"We need singing and we need laughter in our life right up until we are no longer here, and any way that we can do it and incorporate it into our lifestyles, the better," Ebel says.
"It's a very emotional activity and it's something that all the residents enjoy doing," she says.
The ambiance of the facility changes after each choir session, she says.
"It's almost like walking on air, you're lighter somehow. The more people that we can get singing the better, especially as we get older."
Alongside her work at Rosewood, Ebel is the conductor of Alzheimer's Western Australia's choir, which she has been leading for eight years, and involved in other local singing groups.
Ebel says she enjoys working with older people and has been doing it throughout her life.
"When I was quite young, I used to sing duets with my mother, and we used to go around and sing at aged care facilities and church groups. When I was living in South Australia, we used to go all over the countryside in a bus going to sing to various little groups," she says.
"I've been working with elderly people for many years… I love the people, I just love them."
The choir is currently only at Rosewood Care Group's Leederville facility, however there is potential to expand it to its West Perth facility when it opens in 2021, Ebel says.
This article appears in the current March-April edition of Australian Ageing Agenda magazine.
Comment below to have your say on this story
Subscribe to Australian Ageing Agenda magazine and sign up to the AAA newsletter